Mark A. Markosky, P.E.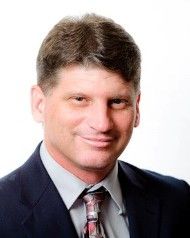 Secretary
Mark A. Markosky, P.E. is a Principal and Vice President of The Markosky Engineering Group, Inc., a Civil Engineering, Environmental and Construction Services firm located in Ligonier, PA.
Markosky earned a Bachelor of Science degree in Civil Engineering Technology from the University of Pittsburgh at Johnstown in 1985. After living out of state, Mark and his wife Joyce (a Mechanical Engineer) founded The Markosky Engineering Group in their hometown of Ligonier in 1999. They are proud to provide professional careers to more than 65 professionals in Westmoreland County. Markosky Engineering was voted the Business of the Year in Westmoreland County in 2017.
Mark is a registered Professional Engineer in Pennsylvania, Virginia,Washington, West Virginia and North Dakota. He has served as an Officer or Board member on many professional organizations, including terms as President of the Southwest Pennsylvania Section of the American Society of Highway Engineers and the Western PA Chapter of the American Council of Engineering Companies. He is also a member of the American Society of Civil Engineers, and the Pennsylvania Society of Professional Engineers.
The Markosky family emigrated to the U.S. in the early 20th century from Russia seeking a better life, and settled in Western PA to work in the coal mines. Mark is proud of his family's coal heritage, and of the rich history of the Ligonier Valley.
Mark and Joyce have 4 grown children, living in Maryland, Utah, California, and Guam.