Demielo C. Luckette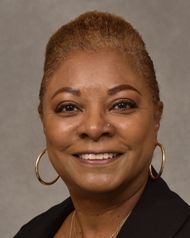 Demielo C. Luckette is a Harrisburg native and proud resident of the Capital City.  
Ms. Luckette (or D. as she prefers) comes to us with decades of experience in leading large organizations in government and private industry.  She currently serves as a consultant for an international spirit company.  
In prior roles, she oversaw human resources, information technology, budget and finance for a call center servicing five major health care systems across the nation.  During her tenure in state government, she served in several mid- and senior-level positions including chief operating officer overseeing business functions and an operating budget of several hundred million dollars and thousands of employees.  
In addition, Ms. Luckette served in the United States Army Reserve (USAR) as both an enlisted soldier and a non-commissioned officer (Sergeant First Class), before being selected to attend Warrant Officer Candidate School.  As a result of successful completion, received a U. S. Army commission as a Warrant Officer in the Adjutant General Corp (Personnel and Administration); served as a platoon leader in a Personnel Service Company; was mobilized in support of Operation Joint Endeavor (Bosnia); and upon return from active duty, served in a staff position at a Training Brigade until retirement in 1999.  
Ms. Luckette continues to serve the local community as well.  In 2016, she was appointed Board Member to Pennsylvania Wounded Warriors, Inc. She previously served as a Board Member at St. Stephen's Episcopal School and an officer of North Harrisburg's American Legion Post.