Cynthia R. Pritchard, CFRE, iCSR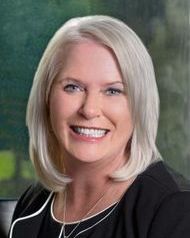 Cynthia R. Pritchard, CRFE, iCSR is President & CEO of Pennsylvania State System of Higher Education Foundation. Pritchard has served as the President of Philanthropy Delaware and United Way of Greater Augusta. She has over 30 year's executive planning, administration, communications, and programmatic experience in the nonprofit and private sectors.  Pritchard is a frequently sought out speaker at professional conferences for her informative and engaging presentations.
Pritchard has served as a board member and leader of multiple local, state and national nonprofit organizations ranging from health care, arts and culture, historic preservation, youth development, and aging. Ms. Pritchard has developed and implemented fund development programs, community impact models, and provided strategic and operational direction for multiple organization.
She has taught coursework and seminars on Leadership development, grant writing, fundraising, outcome measurement, collaboration, collective impact, employee onboarding, board development, systems change, customer service and conflict resolution.