Sam Sweet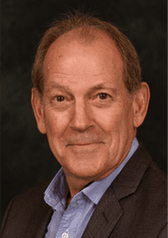 Executive Director
---
Sam Sweet joined Pennsylvania Heritage Foundation (PHF) as Executive Director in September 2023 to strengthen the organizational capacity of this independent non-profit to amplify the impacts of Pennsylvania's rich history and inspire people to use it in meaningful ways.    
An innovative and entrepreneurial executive, Sam has deep experience leading non-profit cultural and educational organizations through transformative change, growth, and greater impact by steering strategic planning, fundraising, branding and communications, financial stewardship, and community partnerships. He has enabled organizations to achieve excellence and reach "the next level" by building capacity, developing staff, increasing recognition, initiating partnerships, and deepening community connections. 
Prior to joining PHF, Sam was Executive Director at Quintessence Theatre Group in Philadelphia. He was working with the Board and staff to acquire and renovate the Sedgwick Theater, a former movie palace built in 1928, to become the theater's home and anchor a community cultural center. As part of a campaign to fundraise for the project, he succeeded in winning awards of $750,000 in 2021 and $500,000 in 2022 from the Pennsylvania Redevelopment Assistance Capital Program.
Before that, Sam was Executive Director and CEO of the Delaware Art Museum. To reposition the Museum as an outward facing 21st-Century Museum, he developed innovative programs, including a contemporary performing arts series, to engage the community and promote inclusivity. He also led a capital campaign which increased the endowment by $20.5 million. From 2010 to 2014 Sam was Executive Director at the Atlas Performing Arts Center in the H St NE corridor of Washington DC. He made the Atlas an arts destination in that long-neglected part of DC by launching acclaimed contemporary performing arts programs and community engagement activities. From 2008 – 2009 he held the role of Chief Operating Officer for the Corcoran Gallery of Art and College of Art and Design to revitalize it after a failed expansion effort. As Managing Director of the Signature Theatre in Arlington, Virginia, and earlier, Managing Director of The Shakespeare Theatre in Washington, D.C, Sam led both organizations through comprehensive strategic planning and their first-ever capital campaigns that created new theatre spaces and advanced their artistic and organizational goals.  
Sam holds a Master's in Business Administration from Virginia Polytechnic Institute and a Bachelor of Arts degree in Art History from Columbia University.  
The Eugene and Agnes E. Meyer Foundation in Washington DC honored Sam with its Exponent Award for Visionary Leadership. 
Executive Director
c-ssweet@pa.gov
717-705-0855