Jodie Dodson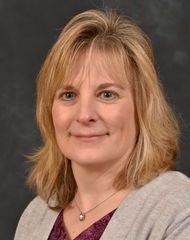 Special Projects Coordinator
---
Jodie Dodson grew up in Connecticut and followed her heart to Pennsylvania in 1998.  She joined the Pennsylvania Heritage Foundation in 2019. Jodie has a rich history working in both the profit and non-profit industries.  Most recently, she served as the director of Children's Ministry at a Central PA church.  For over the past 20 years, she has continued to manage her husband's business from accounting to working tradeshows and everything in between. Working alongside her husband, she has experienced all aspects of business ownership and management.  One of her biggest strengths is her organizational skills which has led her to assist many individuals on both personal and professional levels. 
 
Jodie is a graduate of American International College in Springfield Massachusetts where she earned a degree in Business Administration. For years, Jodie was an active member of a local non-profit where she served as an executive board member and volunteer coordinator. Through these opportunities, she gained a vast knowledge of fundraising, volunteer appreciation and networking while developing lasting relationships along the way. 
 
Jodie lives with her husband and their teenage daughter in Cumberland County. Her hobbies include reading, crafting and traveling and is the happiest when camping and kayaking at several premier PA locations. 
400 North Street
Harrisburg, PA 17120
Phone: (717) 787-9123
Email: c-jododson@pa.gov