Samantha Freise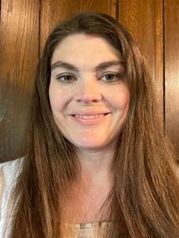 Samantha Freise is the curator and historic house director at Pearl S. Buck National Historic Landmark in Perkasie, PA. Mrs. Freise graduated Magna Cum Laude from Southeast Missouri State University. She received a B.S. in Historic Preservation and B.A. in History. Mrs. Freise also graduated with distinction from the University of the Arts with a M.A. in Museum Education. She has a wide variety of experience working in museums and historic sites in Missouri, Pennsylvania, and the United Kingdom.
Mrs. Freise is a member of the Daughters of the American Revolution in which she participates on the local, state, and national levels bringing awareness to historic preservation, American history, and service to veterans. She has deep roots in Pennsylvania. Her ancestors immigrated from Germany in 1701 to the Allentown area. During the American Revolution four of her ancestors participated in the war for independence in the Pennsylvania Militia and through civil service.
Mrs. Freise, her husband, daughter, and Siamese cat live in Hatfield, PA.