SWEET LAND OF LIBERTY: Pennsylvania and the Unfinished Struggle for Civil Rights in the North
 
Wednesday, June 14, 2023 - 1:30 pm
State Museum of Pennsylvania, Auditorium
300 North Street, Harrisburg
Our histories of the civil rights movement mostly focus on the South, but Pennsylvania was as important as Alabama, Georgia, or Mississippi in the Black freedom struggle. Join award-winning historian Tom Sugrue as he discusses northern-style Jim Crow, racial inequality, and the grassroots activists who fought for racial justice from Pittsburgh to Philadelphia. Tour the State Museum's exhibit A Place for All: Three Stories of Integration in PA following the presentation.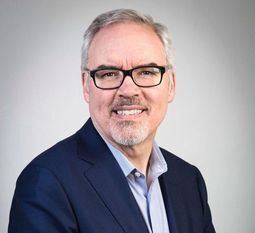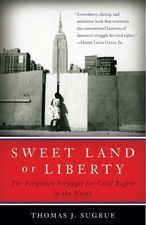 Thomas J. Sugrue is Silver Professor of Social and Cultural Analysis and History and Director of the Cities Collaborative at New York University. He is the author or editor of nine books, including the Bancroft Prize-winning, "The Origins of the Urban Crisis: Race and Inequality in Postwar Detroit," the first sweeping history of the civil rights movement outside the south, "Sweet Land of Liberty: The Forgotten Struggle for Civil Rights in the North," and "Not Even Past: Barack Obama and the Burden of Race." His newest book is "The Long Year: A 2020 Reader." Sugrue has served as an expert witness for several voting rights, civil rights, and housing discrimination cases and has been president of the Urban History Association and the Social Science History Association. 
Book sales provided by The Midtown Scholar, Harrisburg's local independent bookstore. 

---
This event is free and open to the public.
Advance registration requested, but not required.
 
PHMC's Framing Pennsylvania History Series   
Sweet Land of Liberty: Pennsylvania and the Unfinished Struggle for Civil Rights in the North