Pennsylvania Heritage Magazine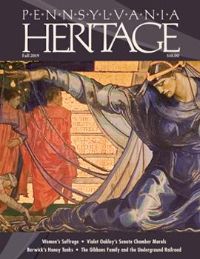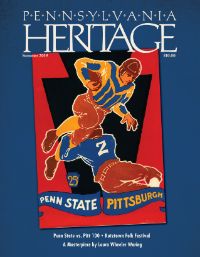 Pennsylvania Heritage® is a popularly style, liberally illustrated magazine co-published by the Pennsylvania Historical & Museum Commission, the official history agency of the Commonwealth of Pennsylvania, and their nonprofit partner, the Pennsylvania Heritage Foundation. The magazine is intended to introduce readers to the Keystone State's rich culture and historic legacy, to educate them on the value of preserving that legacy, and to entertain and involve them in such a way as to ensure that Pennsylvania's past has a future.
The Pennsylvania Heritage magazine is a published quarterly and you can purchase the PHF Heritage subscription for $35.00. A $5.00 discount off the cover price of $10.00 per issue.
Click below to subscript to the Pennsylvania Heritage magazine.
---
If you would like to purchase a copy of our latest issue or back issues of the Pennsylvania Heritage magazine, check out the Pennsylvania Historical & Museum Commission online store at www.shoppaheritage.com.  
All levels of the Pennsylvania Heritage Foundation membership receive four issues per year. Click here for more information about our membership program.