Christopher W. Kinder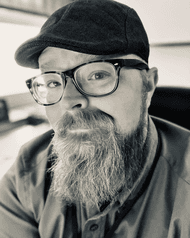 A native of Cape Girardeau, Missouri, Chris Kinder currently serves as the Historic Preservation Planner for the City of Erie.  He earned his bachelor's degree in historic preservation in 2012, and his master's in public history in 2014, both from Southeast Missouri State University.  He previously worked for the state historic preservation offices in Alabama and Tennessee before accepting his current position in Erie.
Chris has been married to his wife Jodi for almost 17 years and together they have three children: Aiden, Hannah and Harry.  Chris has a passion for history and historic places and especially loves a walk through historic cemeteries.