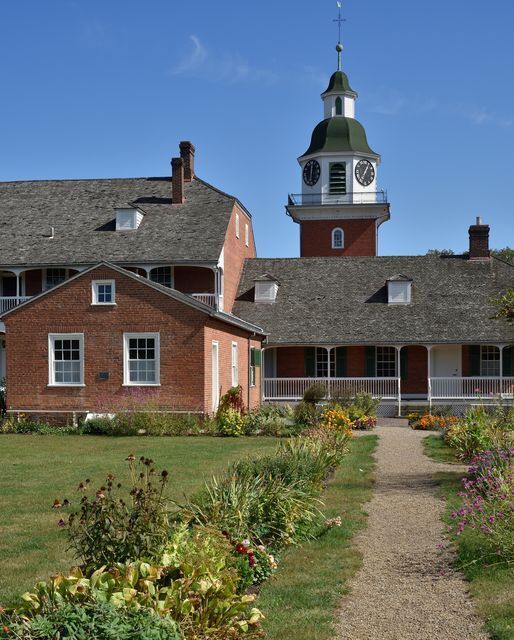 The Pennsylvania Historical & Museum Commission (PHMC) today announced the appointment of Heather Hicks, to the position of site administrator at Old Economy Village, Ambridge. Hicks takes over the position from former site administrator Michael Knecht who took over operations at Drake Well Museum and Park, Titusville in the spring of 2022. Ms. Hicks' start date is April 3.
As site administrator, Hicks will be responsible for day-to-day operations and all aspects of visitor services and site operations at Old Economy Village. She will manage a volunteer program and ensure the site is welcoming to visitors and maintains the highest standards of customer service.
"We are very fortunate to have someone with Heather's passion for public history take on the leadership of Old Economy Village," said Melissa Mann, Director of PHMC's Bureau of Historic Sites and Museums. "Heather brings with her a wealth of experience in educational programming, museum and non-profit management and relationship-building, all of which will serve the historic site and community well."
Hicks previously served as site manager at Daniel Boone Homestead, Birdsboro, and before that as the site administrator at Fonthill Castle, which is owned by the Bucks County Historical Society (BCHS). At Fonthill she was responsible for all day-to day management of the site. She supervised over 40 staff and volunteers, managed, and produced fundraising events, created new community outreach initiatives, managed the retail museum shop, and coordinated maintenance of the facility and grounds. Before that, she worked at Stenton House in Philadelphia. Ms. Hicks has a BA in art history and fine art from Arcadia University and a MA in archaeology from Temple University.
Old Economy Village, a National Historic Landmark, tells the story of the Harmony Society, one of the oldest and most successful religious communal groups of the nineteenth century. The Society sought to create a utopia inhabited by German Lutheran separatists who subscribed to the mystical religious teachings of their leader George Rapp (1757-1847).