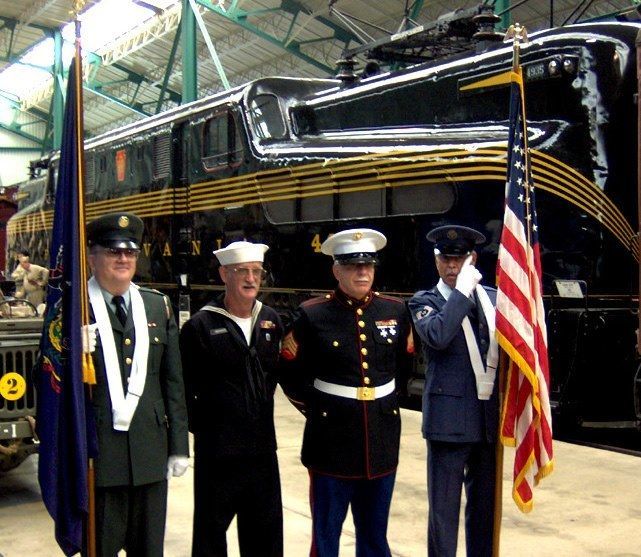 PA Trails of History Sites Mark Veterans Day 2022
Several historic sites and museums along the Pennsylvania Trails of History will be open on Veterans Day, Friday, November 11, with the Erie Maritime Museum, Erie, Pennsylvania Military Museum, Boalsburg, and The State Museum of Pennsylvania, Harrisburg, offering special programming celebrating Pennsylvania veterans.
The Erie Maritime Museum will participate in the national Bells of Peace initiative, a remembrance of the 4.7 million who put on an American uniform during WWI in the name of freedom and democracy, by ringing the bell of the USS Michigan/Wolverine at 11:00 AM. Visit https://www.eriemaritimemuseum.org/ for details.
At the Pennsylvania Military Museum, from 10:00 AM to 3:00 PM, visitors can make their own Veterans Day paper poppy, as well as write a holiday card for active and retired military members living in Pennsylvania through the Red Cross' Holidays for Heroes program. Those unable to attend the cardmaking activity can deliver cards to the museum through November 20. Visit https://www.pamilmuseum.org for details. 
At The State Museum of Pennsylvania, at 11:00 AM, Bob Hill, curator of military history, will share artworks from the museum's collection. Throughout history, soldiers have created artwork to document their experiences, to cope with boredom, and even as a form of therapy. Works to be discussed include a powder horn from the American Revolution, wood carvings from the Civil War, trench art from World War I, sketches from World War II, and therapy art and craftworks. Following the program, visitors can create their own carved piece of art as well as a thank you card for a soldier or veteran. Visit http://statemuseumpa.org/ for details.
In addition to the Pennsylvania Military Museum and The State Museum of Pennsylvania, the following Trails of History sites will be open on Veterans Day:
Brandywine Battlefield Park, Chadds Ford
Fort Pitt Museum, Pittsburgh
Graeme Park, Horsham
Railroad Museum of Pennsylvania, Strasburg
Somerset Historical Center, Somerset