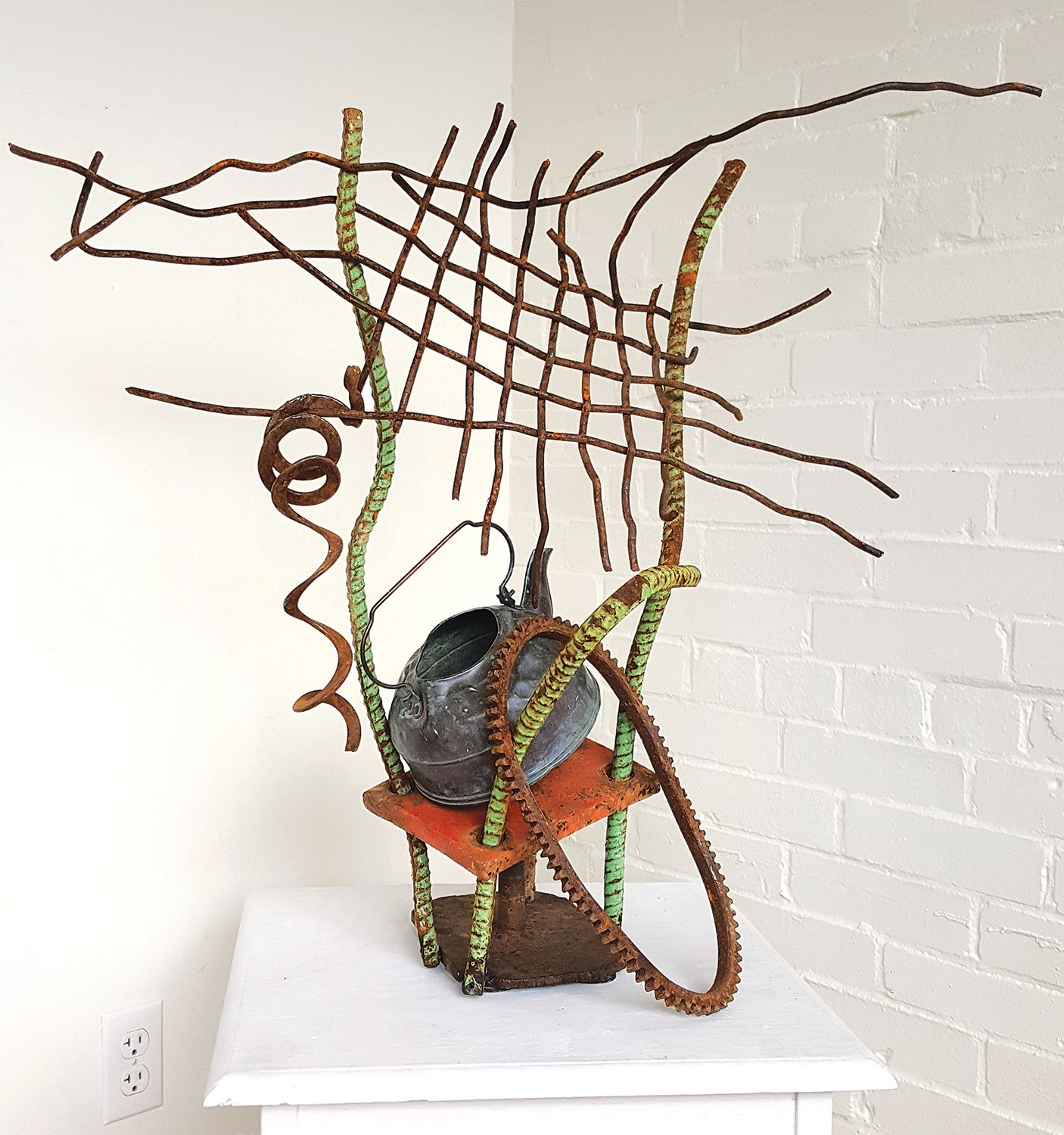 The State Museum of Pennsylvania and the Pennsylvania Heritage Foundation invite artists and artisans to submit applications to exhibit their work in Art of the State: Pennsylvania 2019. The annual juried exhibition boasts a tradition of presenting highly creative art chosen by a distinguished panel of jurors.
The exhibition will run from June 23 to September 8 at The State Museum in Harrisburg. Artists who are Pennsylvania residents will compete in five categories: painting, work on paper, photography, sculpture and craft.
Entries can be submitted online. Information is available at www.statemuseumpa.org. Click on "2019 Art of the State Call for Entries" in the Quick Links list at the bottom of the homepage. The application deadline is February 28.
Selection jurors will review and rate all artwork submitted. Those with the highest ratings in each category will be featured in the exhibition. The awards juror will determine the prize winners in each of the categories. This year's selection jurors are:
Janet Koplos, Contributing Editor of Art in America
Koplos has written extensively on American, Japanese and Dutch contemporary art. An Honorary Fellow of the American Crafts Council, Koplos has published articles, reviews and essays in dozens of periodicals over the last 30 years.
Rachelle Mozman Solano, Artist
The daughter of Panamanian immigrants, Solano creates art that is deeply informed by her clinical work in psychoanalysis. A Fulbright Fellow, Solano has exhibited at the National Portrait Gallery of the Smithsonian Institution in Washington D.C, the Americas Society in New York, and the National Hispanic Cultural Center in New Mexico.
Marin R. Sullivan, Art Historian and Curator
Sullivan's interests focus on the histories of modern and contemporary sculpture and its interdisciplinary, intermedial dialogues with photography, design and the built environment. Sullivan most recently served as assistant professor of art history at Keene State College in New Hampshire.
This year's awards juror is:
Joyce Henri Robinson, Assistant Director at the Palmer Museum of Art
Joyce Henri Robinson has organized more than 60 exhibitions and authored catalogs in the fields of contemporary art, photography, American art and studio glass. Robinson has published articles and presented on topics such as contemporary art, African American art, and 19th-century French art.
More than $7,000 in cash awards will be presented at an opening reception at The State Museum on Sunday, June 23. A first prize of $500, second prize of $300, and third prize of $200 will be awarded in each of the five categories. The William D. David Memorial Award for Drawing, in the amount of $250, will also be presented.
The State Museum will select one of the pieces of art for its permanent collection, awarding the artist a $2,000 Purchase Prize. An Art Docents' Choice Award of $250 will also be presented.
The Pennsylvania Heritage Foundation is the nonprofit partner of the Pennsylvania Historical & Museum Commission, the state agency charged with collecting, preserving, researching and interpreting the treasures of Pennsylvania. Through private contributions, PHF supports PHMC in protecting and providing access to 24 historic sites and museums, approximately 9 million objects, and more than 250 million archival items.