Railroad Museum of PA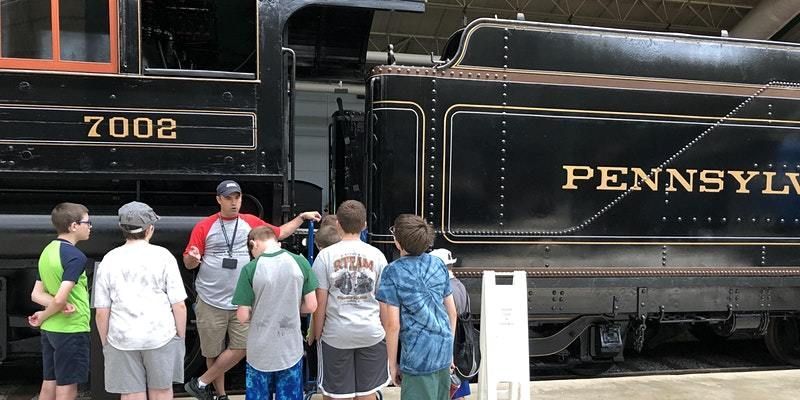 Railroad Museum of Pennsylvania
Barons & Builders Summer Day Camps
Tuesday, July 11 - Friday, July 14, for ages 9 and 10
Tuesday, July 25-Friday, July 28, for ages 11 and 12
Register your child today for the Railroad Museum of Pennsylvania's engaging and popular Barons & Builders summer day camps.  Don't wait! Spaces are limited.
Barons & Builders summer day campers develop new skills, make friends and have fun when they experience the Museum's historic railroad equipment on special, behind-the-scenes guided tours, learn about the Museum's treasured artifacts and take a ride on the neighboring Strasburg Rail Road.
Campers receive a camp t-shirt and a Lionel model boxcar for a guided craft project, spend time with a special guest talking about their career in railroading and model railroading and collaborate with other campers to solve challenges, interacting in a safe, guided manner.
The cost per camper is $200.00 regular admission and $175.00 for current members of the Friends of the Railroad Museum of Pennsylvania.
Questions? Please get in touch!
Elizabeth Myers, Program Coordinator, programs@rrmuseumpa.org or 717-687-8628 ext. 3009
Juliette O'Connor, Museum Educator 2, juoconnor@pa.gov or 717-687-8628 ext. 3025