Jim Newman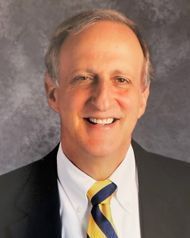 James Newman is the former head of Harrisburg Academy, a nursery through grade 12 independent school located in Wormleysburg, PA.  Prior to leading Harrisburg Academy for sixteen years, he served as assistant dean at Hobart College (Geneva, NY) and the University of Rochester's Warner Graduate School of Education and Human Development (Rochester, NY).  
Jim received his Ph.D. in American History from the University of Rochester, M.A. in education from the University of Wisconsin-Madison, and B.A. in history from Bowdoin College (Brunswick, ME).  He taught at the elementary through college levels.
He previously served as a board member of the Pennsylvania Association of Independent Schools and led accreditation reviews of a number of independent schools in the Commonwealth.
Jim was born and raised in Luzerne County.  He and his wife, Anne, live in Hampden Township.  Their three children reside in Oak Park (IL), Vashon (WA), and Washington, DC., along with their two grandchildren.