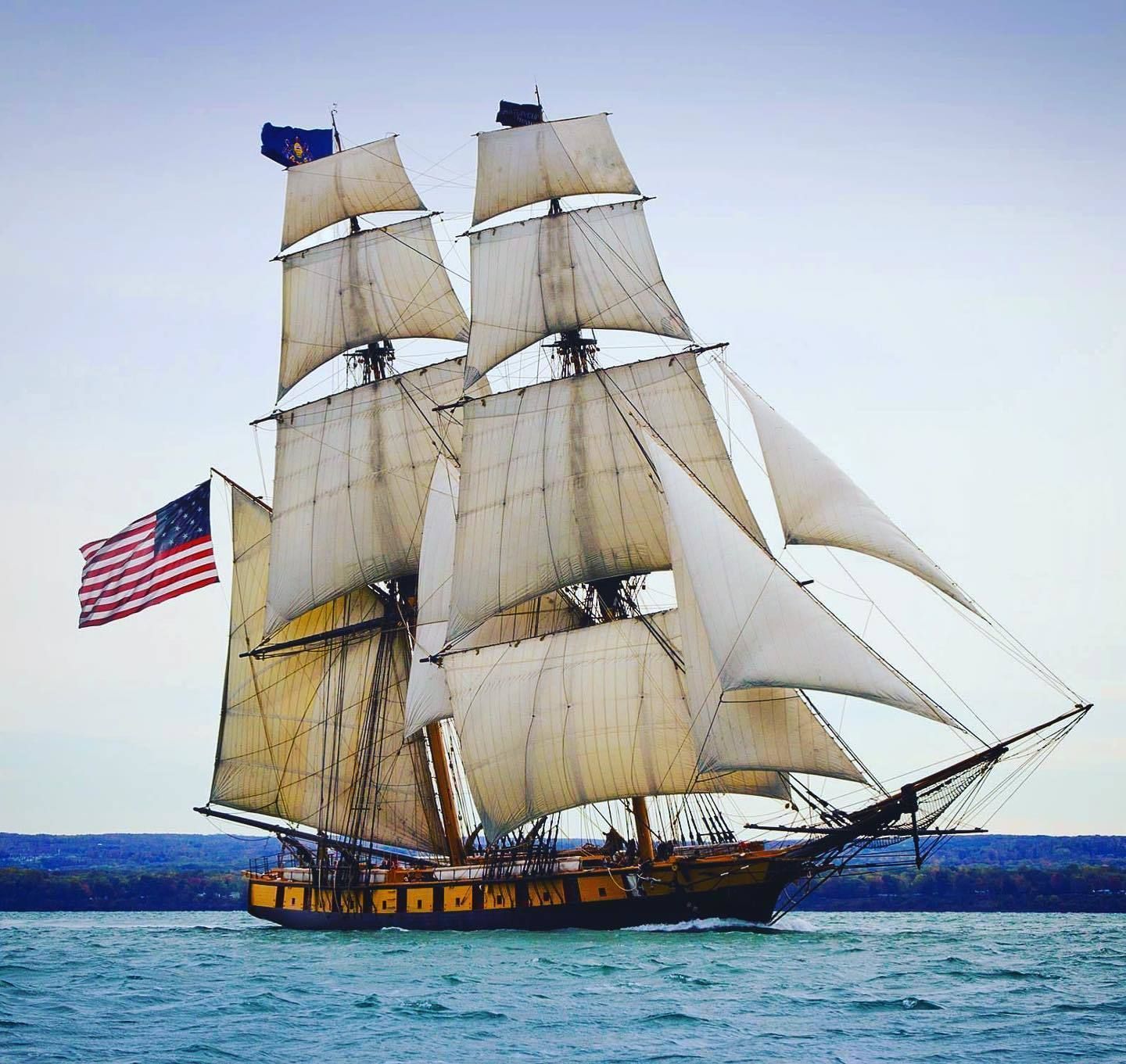 Pennsylvania Historical & Museum Commission and Flagship Niagara League Finalize Sailing Schedule, Plans for Tall Ships® Erie 2022
The Pennsylvania Historical & Museum Commission (PHMC) and the Flagship Niagara League today announced the U.S. Brig Niagara's sailing schedule for the upcoming season and reaffirmed their commitment to producing a successful Tall Ships® Erie 2022 presented by Highmark. In addition, they committed to meaningful integration of the ship's operations with those of the Erie Maritime Museum. This new strategy will bring greater accessibility for visitors to experience this important source of pride and identity for Erie.
The commonwealth's flagship will sail the Great Lakes throughout the summer, hosting sail training programs and participating in Tall Ships® events.  Ports of call will include Sandusky, OH, on July 2-4; Cleveland, OH, on July 8-10; Alpena, MI, on July 15-17; Two Harbors, MN, on August 5-7; Marquette, MI, on August 12-14; and Put-In-Bay, OH, on August 20-21. The sailing schedule culminates with Tall Ships® Erie 2022 presented by Highmark running August 25-28.
In addition to its robust Great Lakes sailing calendar, the Niagara will present a number of educational programs for the area's young people and offer a schedule of four-hour daysails for those looking to experience the Niagara as it sails from the Erie Maritime Museum along Pennsylvania's north coast.
A detailed sailing and educational programming schedule can be found at www.sailfnl.org.
PHMC continues its financial support of the Niagara and the Erie Maritime Museum. In the current fiscal year, PHMC invested more than $400,000 for repairs to the flagship on top of the $350,000 in annual support to the Flagship Niagara League for sailing and maintaining the vessel. Recent investment in the Erie Maritime Museum includes $400,000 for a new roof, $250,000 for the planned installation of flood-control doors, and $250,000 for upgrading the environmental controls in the museum's collections storage area.