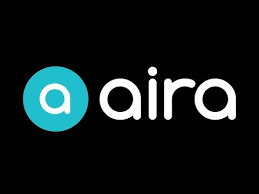 Beginning this summer, visitors to select state-owned historic sites who are blind or have low vision can access technology that uses their smartphones or special glasses to get free on-demand audio descriptions of individual objects, artworks, and even entire exhibits from remotely located professional agents.
The Pennsylvania Historical & Museum Commission (PHMC) has contracted with Aira, a service that helps visitors with vision loss navigate and engage with museums, at six Pennsylvania Trails of History sites: Erie Maritime Museum, Erie; Landis Valley Village & Farm Museum, Lancaster; Old Economy Village, Ambridge; Pennsylvania Military Museum, Boalsburg; Railroad Museum of Pennsylvania, Strasburg; and The State Museum of Pennsylvania, Harrisburg.
"PHMC strives to welcome all visitors to our Trails of History Sites," said PHMC Executive Director Andrea Lowery. "Now with Aira and the touch of a button, visitors with vision loss can experience our museums in a new way, increasing mobility and independence."
A recent visitor to the Erie Maritime Museum reported that she's "happy to be back at the museum and doing what she used to love to do before she lost her sight."
Visitors can access Aira in two ways at no cost: by downloading the app to their iPhone or Android smartphone or by using their personal Aira smart glasses. In both cases, through artificial intelligence and augmented reality, visitors will be connected to highly trained sighted live agents who can see from their remote location what is in front of or near the user. The agent then helps the visitor navigate the museum.
PHMC will be monitoring the use of Aira. If it is successful and funding is available, the commission will roll out the service to other state-owned historic sites and museums.
The Aira initiative advances the goals of PHMC's 21st-Century Task Force, an agencywide effort to set in place policies and procedures that eliminate obstacles to participation by the diverse people who live and work in Pennsylvania. The task force's goal is to foster a culture of equity, diversity, inclusion and access in everything the agency does, from programs to the staff and volunteers who deliver them.
PHMC learned about Aira through the Bureau of Blindness and Visual Services, part of the Pennsylvania Department of Labor & Industry that assists Pennsylvanians who are blind or visually impaired to gain the skills necessary to live and work independently in their communities.
About the Pennsylvania Trails of History
The Pennsylvania Trails of History comprises 24 historic sites and museum administered by the Pennsylvania Historical & Museum Commission. Comprising several special-interest trails leading to some of Pennsylvania's most historic sites, the Pennsylvania Trails of History provide unique opportunities to explore Pennsylvania's – and the nation's – heritage. To find out more visit www.PATrailsofHistory.com or follow us on Facebook and Twitter.
About Aira
AI stands for Artificial Intelligence; RA stands for Remote Assistance. When you put them together, you get Aira. Aira is a service that connects people who are blind or have low vision to highly trained, remotely located agents. At the touch of a button, Aira delivers instant access to information, enhancing everyday efficiency, engagement and independence.
MUSEUM CONTACTS:
Erie Maritime Museum: Natalie Ditzler, 814-452-2744, ext. 200
Landis Valley Village & Farm Museum: Jim McMahon, 717-581-0595
Old Economy Village: Michael Knecht, 724-266-4500, ext.103
Pennsylvania Military Museum: Tyler Gum, 814-466-6263
Railroad Museum of Pennsylvania: Pat Morrison, 717-687-8628, ext. 3006
The State Museum of Pennsylvania, Howard Pollman, 717-705-8639