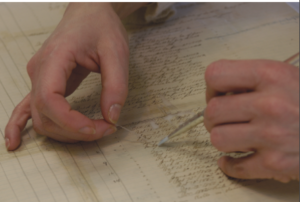 Thank you! This summer, the Pennsylvania Heritage Foundation asked you to help support the work we do with a donation in honor of our 35th anniversary. You responded in a big way! We are grateful to everyone who donated. You raised over $11,000 to help the Pennsylvania Historical and Museum Commission (PHMC) with the collection, conservation, and interpretation of Pennsylvania's historic heritage.
We are so thankful to have members and donors who believe in the work PHF does to help ensure the PHMC has the resources it needs to keep Pennsylvania's history alive for generations to come. Your contributions assist the PHMC in continuing to tell Pennsylvania's incredible story.
Thank you for your generous support! Your belief in the importance of the work PHMC does is appreciated and is needed now more than ever. If you haven't made your gift yet, you still can!