George S. Lulos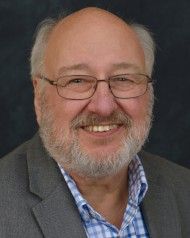 George Lulos, a native of West Virginia, is the Senior Vice-President for Colliers International, Harrisburg division. He began his career in retail development and leasing, but after 18 years changed careers to real estate. Since 2000, he has been a broker specializing in investment sales and retail services, with Bennett Williams and CB Richard Ellis. He is the Founder and Principal of Crossroads Commercial Realty.
Mr. Lulos also taught and managed programs at Rutgers University, Princeton University, Glassboro State College (now Rowan University), Temple University, and the Educational Testing Service. He served four years in Europe working with USAREUR (US Army Europe) under a joint appointment with Temple University and the US Army.
He currently resides in Johnstown, PA. He has adult children and multiple grandchildren.