Edward A. Hauck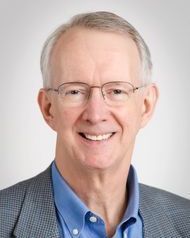 Ed Hauck founded, owned and served as principal of Hauck Wealth Management in Lancaster, PA for 21 years before selling his practice to Domani Wealth Management. Before going out on his own, he was a Lancaster-based Vice President and Senior Relationship Manager in Private Banking, and a Vice President and Senior Trust Officer in Harrisburg for CoreStates Bank. He was in the first wave of financial advisors to earn the College for Financial Planning's Certified Financial Planner (CFP) designation.
A native of Lewisburg, PA, Ed earned his BS in Business Administration from Bucknell University. As a Rotary Foundation Scholar, he spent a year doing graduate studies in marketing at the Westfaelishe Wilhelms Universitaet in Muenster, Germany, where classes were conducted in German. Ed subsequently earned his MBA from Lehigh University.
Ed is committed to community service. A Rotarian for four decades, Ed is a member of the Rotary Club of Lancaster, serving in various roles and currently chairing its Global Grant Scholarships Committee. He also serves as Chair of the Global Grant Scholarships Committee for Rotary International District 7390, which oversees clubs in Adams, Dauphin, Lancaster, Lebanon, Perry and York, and counties. Ed reviews grant proposals for the Lancaster County Community Foundation and formerly served on the boards of Planned Parenthood Keystone, the Lancaster County Library and Theatre Harrisburg. He and his wife, Stefanie Valar, reside in beautiful Lancaster County.