Mary M. Hull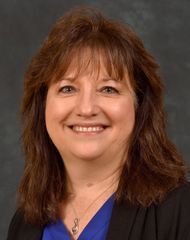 Manager
---
Mary M. Hull joined the Pennsylvania Heritage Foundation as Office Manager in 2016. In August 2018 the Board of Directors appointed her Manager. She grew up helping her parents with their home base multi marketing business.  As an adult she became a partner and continued to support the operations of the business part time for over ten years.  She took over as sole proprietor and brought the business into the computer age. As an associate of the business, she had the opportunity to travel throughout the United States and abroad attending numerous seminars and conventions highlighting sales and business practices. She also assisted in local meetings, conventions and seminars. She decided to step down from the business to become a full-time mom and to focus on consulting work.
In addition, Mary has worked in business administration and accounting through various roles and occupations including employment in several businesses, corporations, associations and non-profits. Her strength in organizational skills and multi-tasking has opened many opportunities to assist individuals, professional and recreational organizations.
She studied accounting and computer programming at Orange Coast Community College. She is currently a member of Christ Community Church and one of her favorite jobs was working with the youth. Over the years she has volunteered for various nonprofits and local community organizations. She is currently involved in a local women's ministry.
Mary grew up in the southern tier of New York State and moved to California where she met her husband, Ron, a Pennsylvania native. They moved back to Ron's hometown in the Harrisburg area where she fell in love with its rich landscape, culture and history. Although Mary is not a native of Pennsylvania, she considers herself one of Pennsylvania's adopted daughters. She and her husband live in beautiful Dauphin County and have two adult children.
400 North Street
Harrisburg, PA 17120
Phone: (717) 783-4923
Email: c-mhull@pa.gov