The State Museum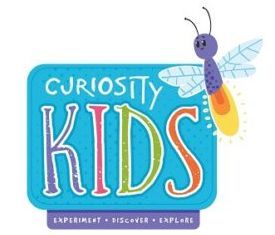 The State Museum of Pennsylvania
Welcome to The State Museum's virtual learning landing page! We have resources for all ages and audiences. Take a look, click on through to videos, blogs, resources and more!
Curiosity Kids ages 1-5
Curiosity Kids is a program that bridges the fun of Curiosity Connection with the wonders of The State Museum of Pennsylvania. While we are all staying safe at home we want to make sure you and your curious kids have access to some fun activities. Take a look and be curious! We can't wait to see you back in the Museum!
Explore! Wednesdays ages 7-10
Each Wednesday this summer we will feature a different Pennsylvania State symbol.  Find out about its selection and connection to Pennsylvania. Watch, be curious and send us your questions. We want to hear from you!
Meet staff curators, educators, designers, and community partners in these video chats with Director Beth Hager about exhibits, collections, behind-the-scenes, and their favorite things at The State Museum of Pennsylvania.
Explore The State Museum's online collection of historical objects, archaeological artifacts and natural history specimens.
This Week is Pennsylvania Archaeology Blog
Learn more about Pennsylvania Archaeology, written by the Section of Archaeology at The State Museum.