October 21, 2020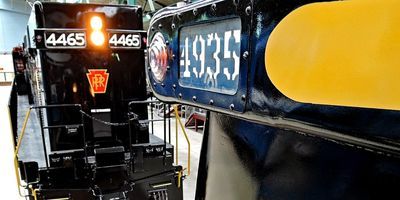 Railroad Museum of Pennsylvania
It's Electric: Electric Locomotives at the Railroad Museum of Pennsylvania
October 21, 2020
7:00:-8:00 PM
Join the staff of the Railroad Museum of Pennsylvania for a special virtual tour of four of our electric locomotives. Featured on the tour is our Reading Company multiple-unit #800, Pennsylvania Railroad B1 #5690, Pennsylvania Railroad E44 #4465, and Pennsylvania Railroad GG1 #4935, all of which are not open to the public on a regular basis. This behind-the-scenes look will encourage engagement and questions, with a live Q&A at the end of the program.
Access is limited to one screen per ticket. Join us for this fun and interactive experience!
Register Here and look for your Eventbrite confirmation email for the zoom meeting link.