October 20 & 27, 2020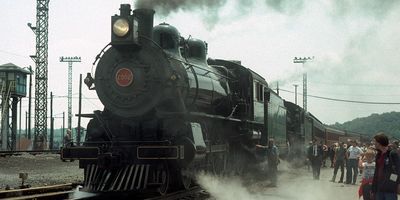 Railroad Museum of Pennsylvania
STEAM on the Rails Virtual Program

Tuesday, October 20 at 10:00 AM, 10:30 AM, 2:00 PM, and 2:30 PM 
Tuesday, October 27 at 10:00 AM, 10:30 AM, 2:00 PM, and 2:30 PM
Looking for an educational experience for your students? Register for the Railroad Museum of Pennsylvania's STEAM on the Rails virtual program. Designed for students, grades K through 6, this program investigates the importance of STEAM (Science, Technology, Engineering, Arts and Mathematics) in our daily lives. Presenters and demonstrators from around Pennsylvania will provide a virtual experience like no other. See where oil was struck, how mining was done, how a steam locomotive works, and many other topics.
The program will be held over 3 days with 4 - 30 minute presentations each day!
Attendees must have internet access and Zoom in order to attend. Links will be sent each week via e-mail to join. Your registration gives you access to all of our presentations.
Partners:
Anthracite Heritage Museum/Eckley Miner's Village
Cornwall Iron Furnace
Drake Well Museum
Frank Gillespie, Blacksmith
Operation Lifesaver
Pennsylvania Lumber Museum