November 19, 2020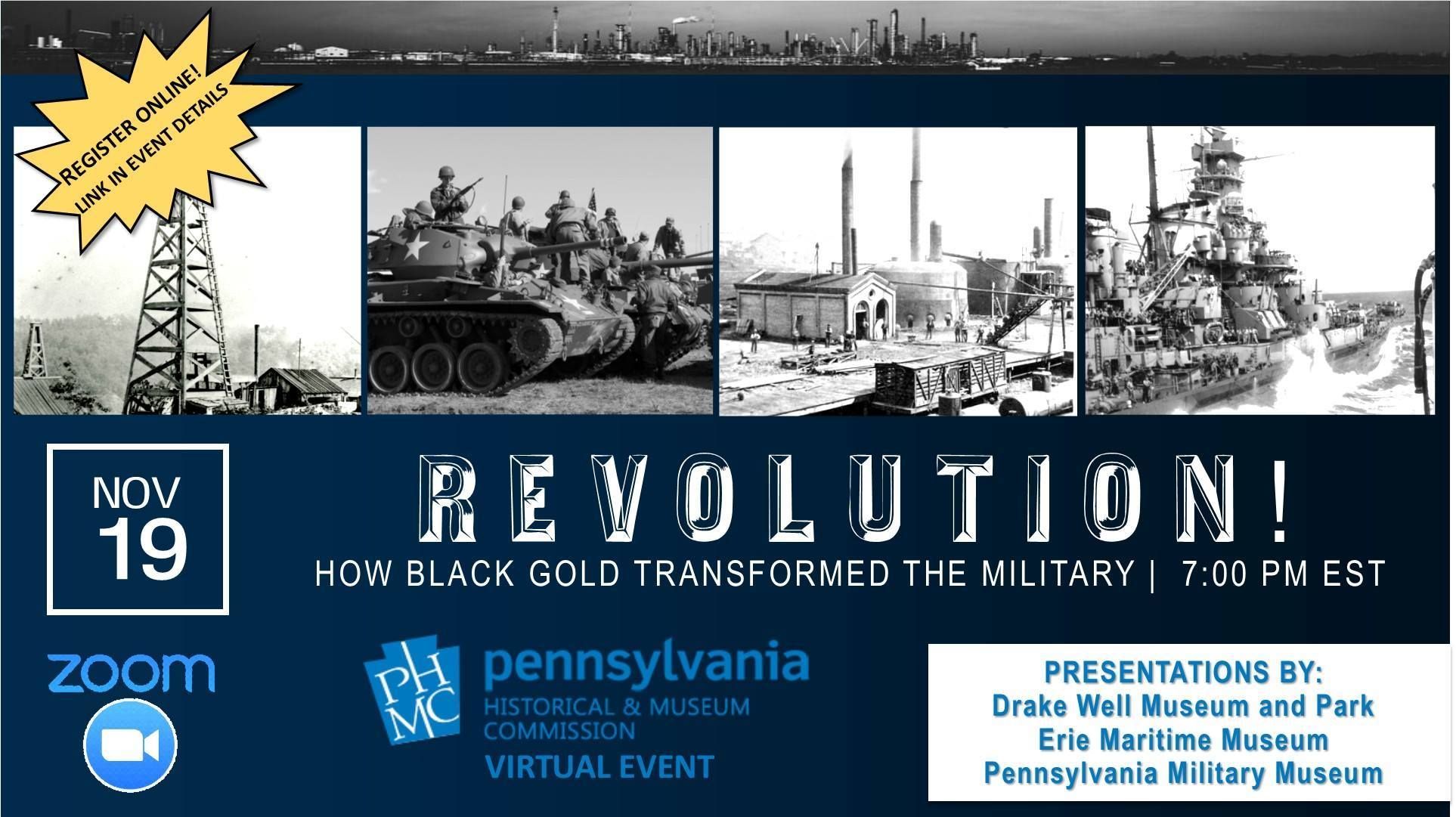 Drake Well Museum and Park
Erie Maritime Museum and
The Pennsylvania Military Museum
Revolution! How Black Gold Transformed the Military
Thursday, November 19, 2020
7:00 pm
Join the staff from Drake Well Museum and Park, the Erie Maritime Museum and the Pennsylvania Military Museum as we explore how oil revolutionized military operations from the industry's birth to the present day. Learn how the start of the industry intersected with the U.S. Civil War, how the demand for new petroleum products evolved, and how those products transformed the military's land and naval efforts in the 20th century and beyond.
Cost is free, but donations are welcome.
Registration is required to receive the Zoom invitation. First come, first served - Attendance is limited.