October 21, 2020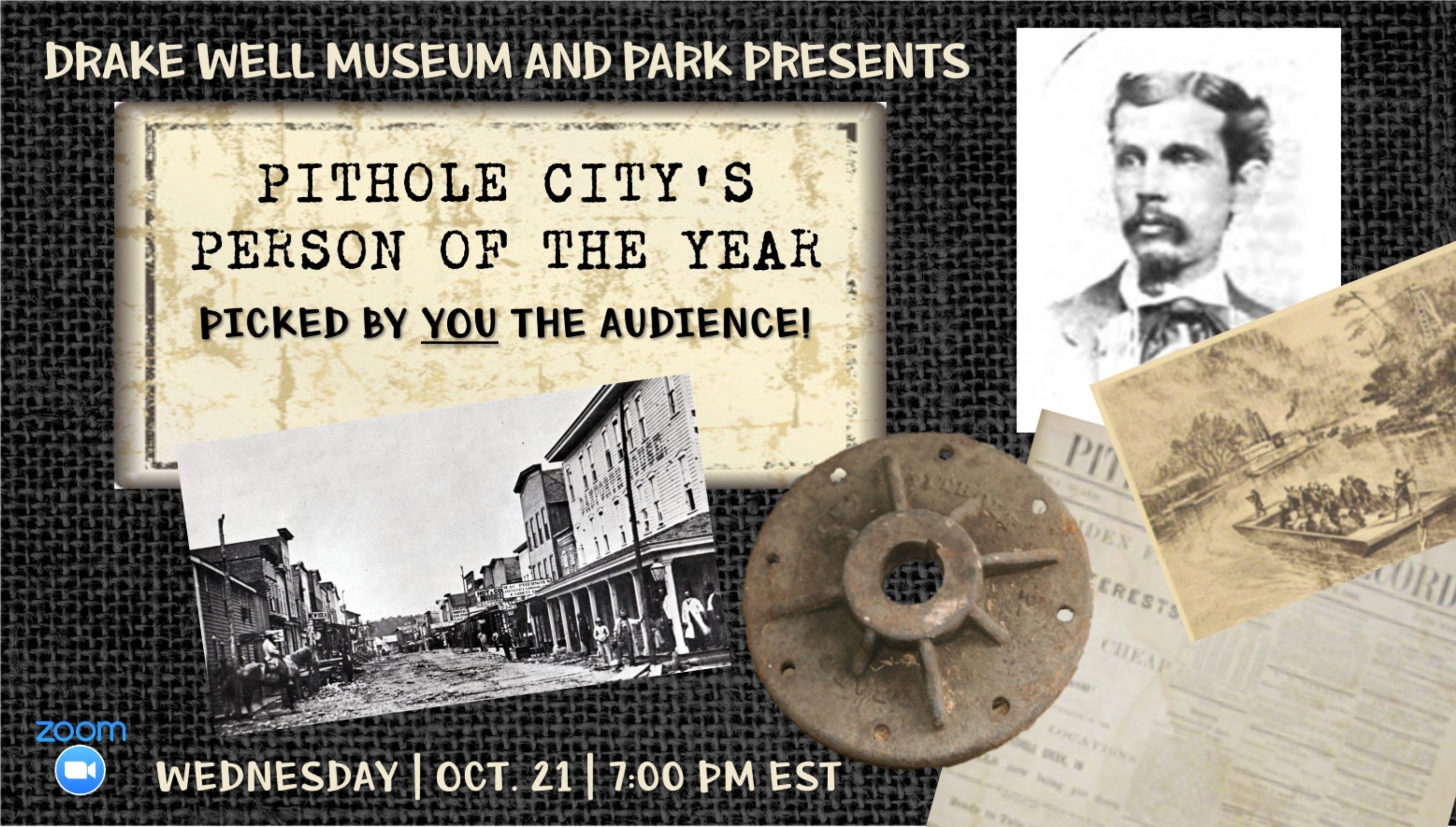 Pithole City's Person of the Year
October 21, 2020
7:00 - 8:00 PM
On Wednesday, October 21, Drake Well Museum will host a brand new Pithole event. Learn about some of the historic figures who helped create the legendary Pithole City, as they square off against one another for the title of "Pithole Person of the Year."
You, the audience, will have the final vote in this LIVE interactive virtual event! Cost is free, but donations are welcome.
Registration here to receive the Zoom invitation.
First come, first served - Attendance is limited.