May 9, 2021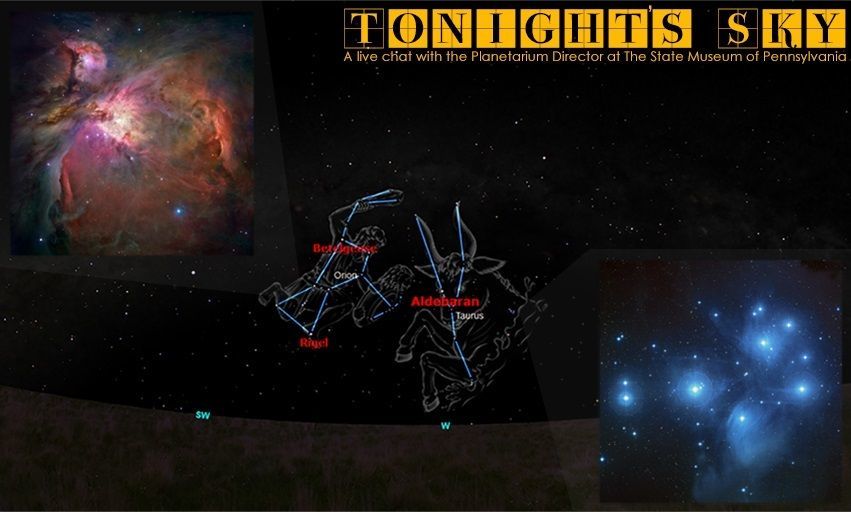 The State Museum of Pennsylvania
Virtual Tonight's Sky: A Live Chat with the Planetarium Director
Sunday, May 9
2pm
Join the Planetarium Director to explore Tonight's Sky in a virtual planetarium program and chat. We have all looked up at the night sky and enjoyed its beauty and mystery, but what's up there that we can spot just using our eyes? Let's discover what you can observe in the current night sky.
This program is free, but registration is required. Visit this page to register. 

This program has been supported, in part, by BELCO Community Credit Union.