May 8, 2021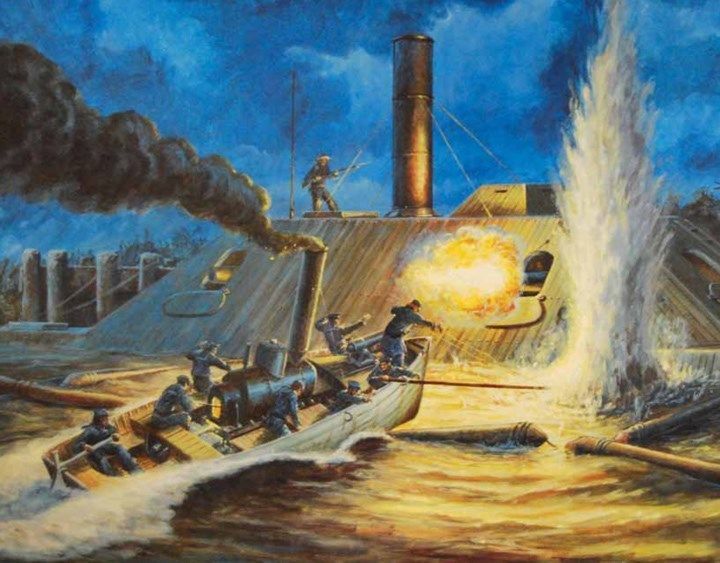 PA Military Museum and
Erie Maritime Museum
Online Lecture - The "Daring" Lieutenant: William B. Cushing
Saturday, May 8
2pm
American history is filled with valiant heroes deserving of our nation's highest honors. One such family has the rare distinction of having a family member buried at more than one of our nation's service academies. The younger brother of Medal of Honor recipient Alonzo Cushing, William was quite the opposite of his heralded elder brother. Expelled from the US Naval Academy for poor performance and constant pranks, he quickly made his mark on the naval service, eventually receiving a Letter of Thanks from President Abraham Lincoln for his role in the sinking of the CSS Albemarle in October 1864.
For the second edition of our Civil War Navies lecture series, we turn our attention to the story of "the Daring Lieutenant" William Barker Cushing. We will detail his life, his career in the navy and, of course, the raid which made him "famous". We are again joined by Erie Maritime Museum Educator, Charles Johnson – who spent one year researching the Cushing family as an undergraduate history student at Fredonia State University.
Teachers, by attending this event your leadership might award you continuing education credits – our team can issue you a letter of attendance, but be sure to check with your school's leadership!
The lecture will be moderated by Tyler Gum, Site Administrator of the Pennsylvania Military Museum. Following the presentation, a brief Q&A will take place. The online lecture will utilize the Zoom platform.
Registration Required, space is limited.