May 11, 2021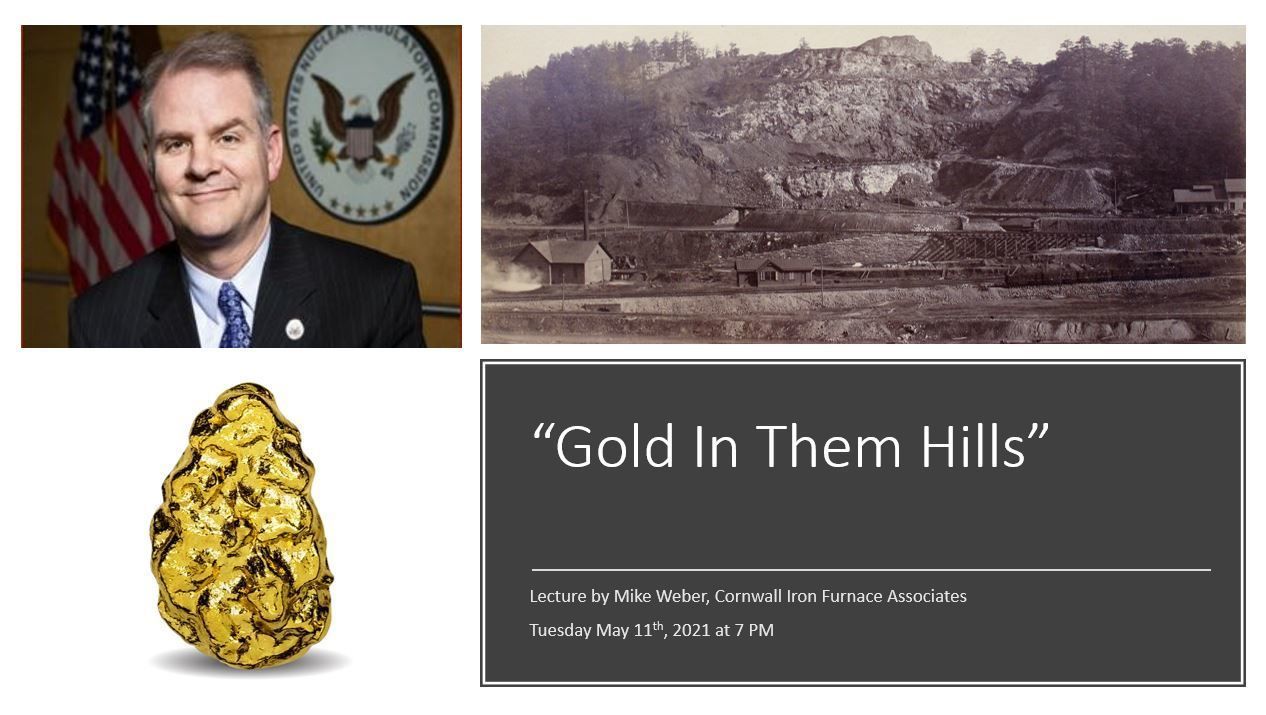 Cornwall Iron Associates
Lecture: Gold In Them Hills
Tuesday, May 11
7pm
"There's Gold in them thar Hills!" Did you know that in addition to iron ore, the three hills at Cornwall also supplied a large amount of gold, silver, copper, and cobalt? Mike Weber will explain where the miners found the gold and how the millers at the Concentrator Plants extracted the gold. Please join us for an exciting and informative webinar on the gold from Cornwall.
Michael Weber, who volunteers as a guide and researcher at Cornwall Iron Furnace is a trained geologist. Before returning to Cornwall in 2019, Mike served for 36 years as a scientist and manager at the U.S. Nuclear Regulatory Commission (NRC).
Mike Emery (CIF Administrator) will moderate a brief discussion at the end of the presentation.
This is an online lecture will utilize the Zoom platform. Limited space available, registration required.
Click here to register.
Presentation is offered at no cost to attendees. Donations appreciated.