April 22, 2021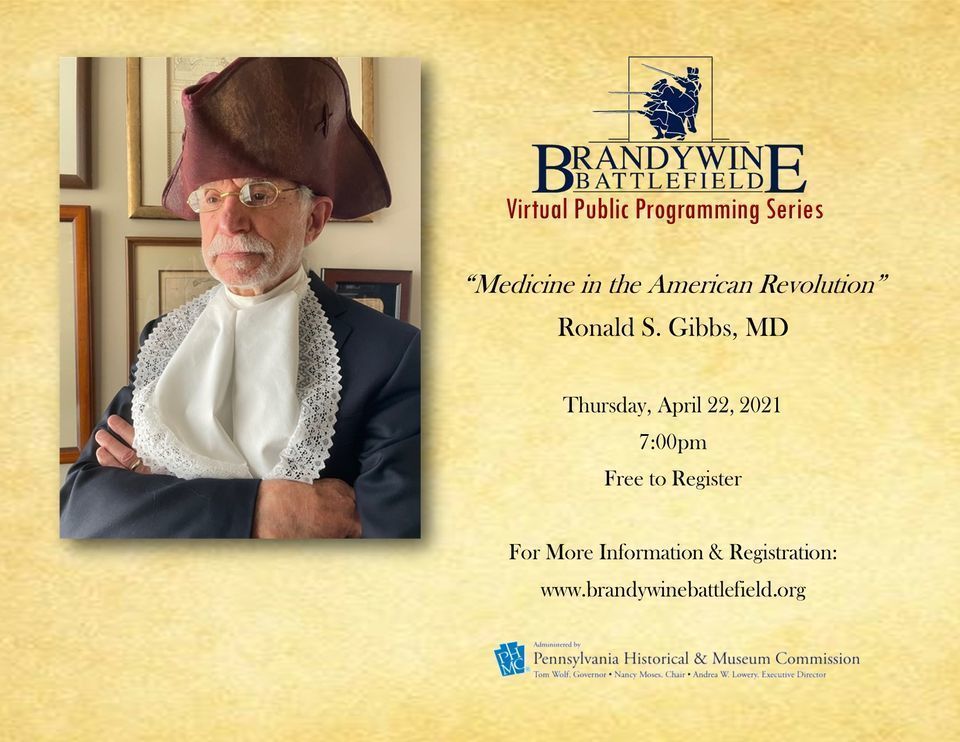 Brandywine Battlefield
Medicine in the American Revolution
Thursday, April 22
7:00 pm
Disease was a big part of everyday life in the American Colonies, and the conditions of The American Revolutionary War made things even worse. For every soldier dying of wounds in the war, seven died of infections including smallpox, malaria, and typhus. The prevailing medical thinking of the day hadn't really changed much since ancient times, and with the best of intensions, doctors treated these diseases with bleedings , leeches, and purges. Wounds of the head, chest and abdomen were almost always fatal, and those of the arms or legs often led to amputation. This operation was carried out without any anesthesia and without hygiene. The result was a gruesome and often fatal ordeal. We'll also learn about the doctors and the hospitals caring for the Revolutionary War soldiers.
Speaker: Ronald S. Gibbs, MD

This event is FREE. Click here to register.