May 11, 2021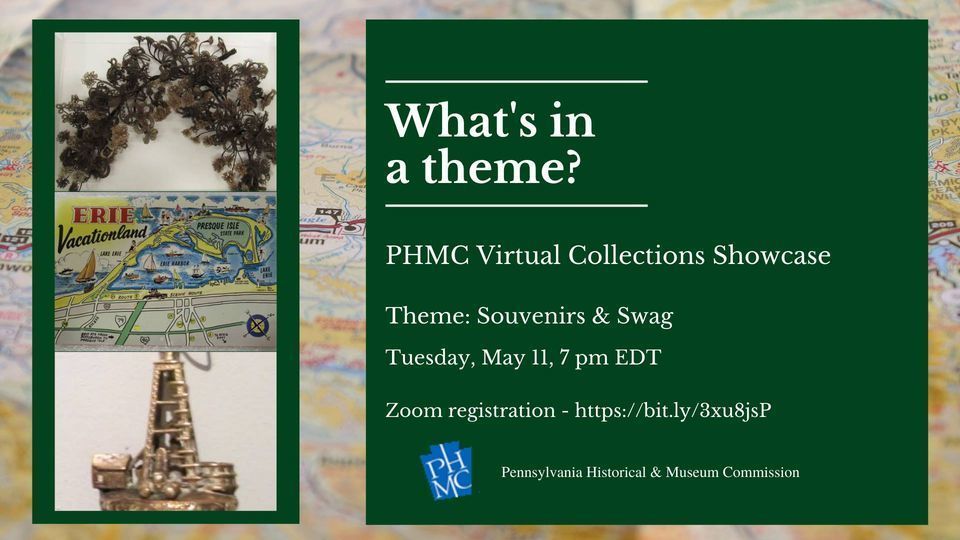 Pennsylvania Trails of History
What 's in a Theme? Virtual Collections Showcase
Tuesday, May 11 
7 pm
Please join us for the next installment of the "What's in a Theme?" - Virtual Collections Showcase.   
Museum professionals from the following sites:
PA Military Museum
Erie Maritime Museum
Daniel Boone Homestead
Drake Well Museum
Landis Valley Museum
will be presenting and discussing objects from their collections that relate to the shared theme of "Souvenirs & Swag." Each site will have 5 minutes to make the case as to why their object best embodies the theme, ending with a chance for the audience to vote for their favorite.
The program is free, but you must register to get the Zoom link.