May 22, 2021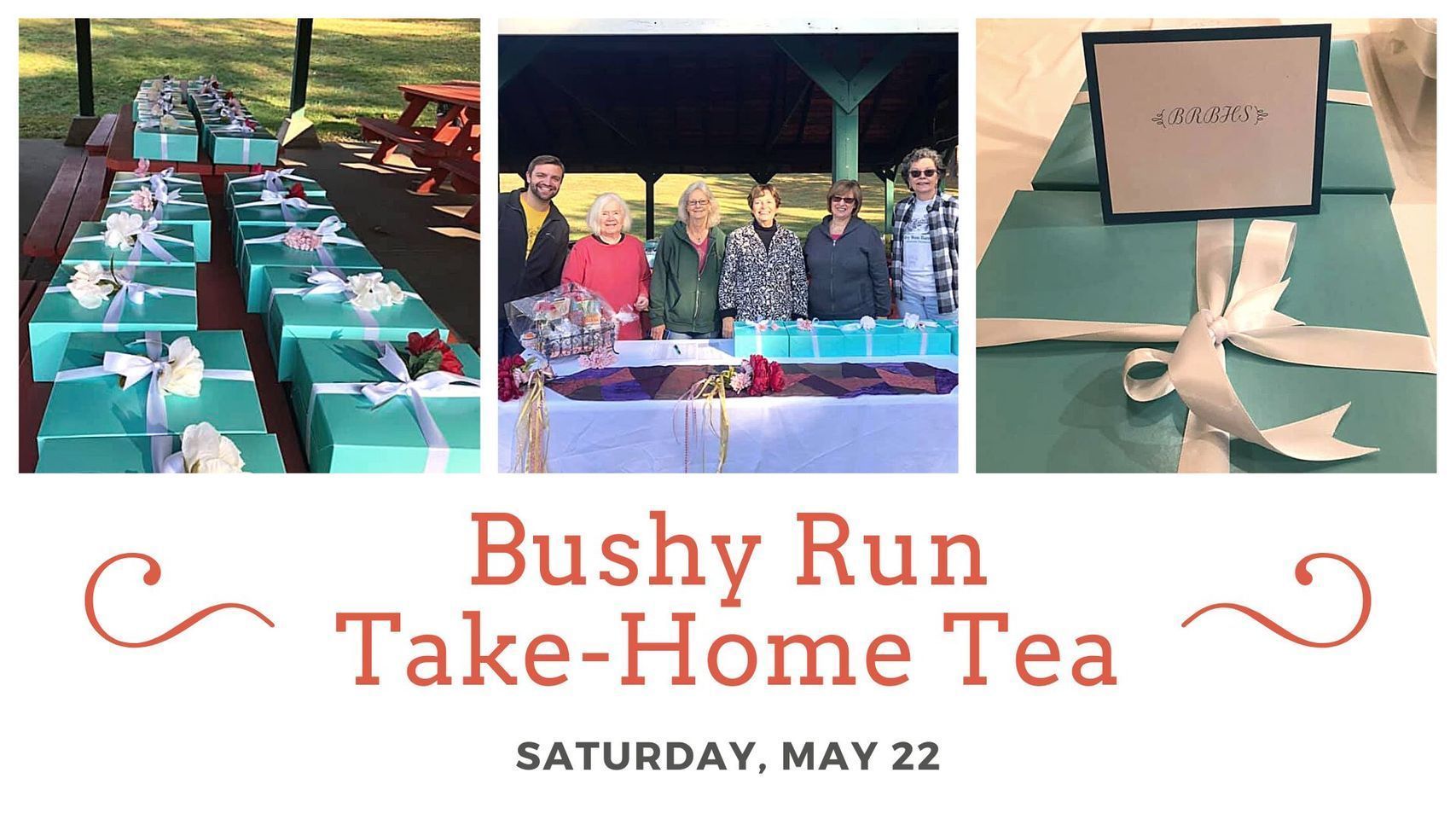 Bushy Run Battlefield
Take-Home Tea
Saturday, May 22
Pre-Registration: Wednesday, April 14 – Saturday, May 15
Cost: $25.00 per person
Tea Kit Pick-Up: 10:00 am – 11:00 am, Saturday, May 22
Virtual Entertainment: 1:00 pm, Saturday, May 22
As our site continues to host virtual and hybrid programs in accordance with the restrictions and regulations put in place by the Pennsylvania Historical and Museum Commission (PHMC), we are now offering an exclusive take-home tea kit for the opportunity to enjoy some of the pleasures of a classic Bushy Run Tea from the comfort of home!
Plan a tea party with your children, friends, and family and enjoy a selection of teas accompanied by a scone, sandwiches, and cookies pre-packaged in a take-home box. Also included in each kit will be an antique tea cup and saucer to add an extra level of authenticity and fun to your Bushy Run Tea experience.
All participants will have the opportunity to pick up their take-home tea kits between 10:00 am and 11:00 am on Saturday, May 22. Following that, participants will have the opportunity to tune in for a virtual presentation and spend some time with your fellow tea participants from afar.
Pre-Registration for this event is required and will begin Wednesday, April 14 and run through Saturday, May 15.
Participation is limited.
Contact facilitator@bushyrunbattlefield.com with any questions or for additional information.