Tuesdays Sept 14 - Oct 19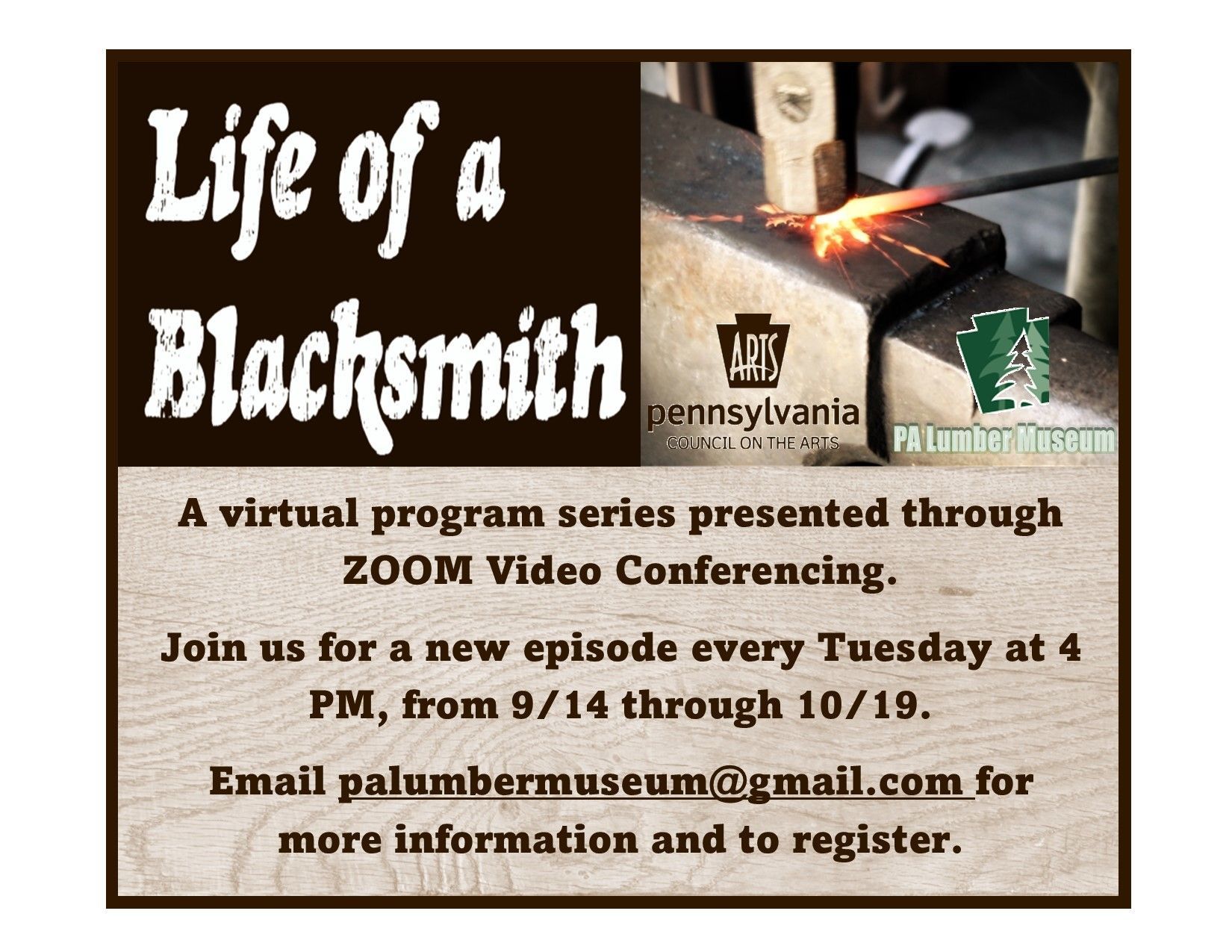 Pennsylvania Lumber Museum
Life of a Blacksmith with Doug Firestone
Tuesday's September 14 - October 19
1pm
The Pennsylvania Lumber Museum is pleased to host accomplished blacksmith Doug Firestone for an Arts In Education residency during September and October 2021. Doug will be leading a multi-part educational series titled "Life of a Blacksmith," which will be presented through ZOOM Video Conferencing. Each episode will cover a different aspect of blacksmithing, and include live discussions, presentations and Q&A combined with pre-recorded videos of Doug forging a variety of objects. This program is designed for youth and adults who are interested in learning how to get started in blacksmithing, or for anyone who is interested in history education or blacksmithing demonstrations.

Participation in this program is free, but you must email the museum at palumbermuseum@gmail.com to register. A link to the ZOOM meeting will be sent out weekly as a reminder, along with supplemental materials such as reading lists, materials and products references, and evaluation surveys. Each session will be recorded, so participants can catch-up on episodes they may have missed.

This program is supported in part by the Pennsylvania Council on the Arts, a state agency funded by the Commonwealth of Pennsylvania and the National Endowment for the Arts, a federal agency.