Select Fridays at 12:15pm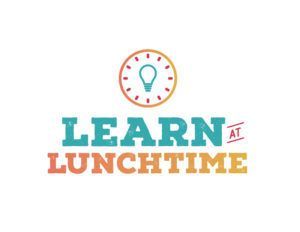 Learn at Lunch Series
Select Fridays
12:15 pm
About Virtual Learn at Lunchtime:
Learn at Lunchtime is a program featuring a variety of exciting lectures and presentations.
Presentations will start at 12:15 PM and will last approximately 20 minutes followed by a question and answer period.
The State Museum's Learn at Lunchtime programs are free. Pre-register to join at http://statemuseumpa.org/learnatlunchtime/
August 19
Pennsylvania State Parks
Pennsylvania has 121 state parks ranging from 3-acres to 20,000-acres. Some are Conservation Areas while others are Environmental Education Centers. Some have overnight facilities that can hold over 1,000 people while others have a lone picnic pavilion. Some protect and preserve pieces of our nation's history while others protect endangered species. Find out more about the day-to-day operations of this large and diverse park system and what is being planned for the future.

Join us as we talk to Chris Kemmerer from the Department of Conservation and Natural Resources to learn more about Pennsylvania's State Parks.
Click here to register
September 9 
Pennsylvania Elk: 100 Years of Conservation
Eastern elk populated Pennsylvania prior to the arrival of European settlers. By the 1870's, elk were extirpated from the state. Join us as we talk to Jeremy Banfield, Elk Biologist from the Pennsylvania Game Commission, to learn more about history of the elk reintroduction and the management of Pennsylvania's current elk population.
Click here to register
October 14
Mushrooms
In the late 1800s, a florist named William Swayne began successfully growing mushrooms in Kennett Square, Pennsylvania. Today, Southeastern Pennsylvania has the largest concentration of mushroom farms and more than 60% of all mushrooms produced in the United States are grown in Pennsylvania.
Join Maria Gorgo-Gourovitch, Penn State Extension Educator, to learn more about the history of mushroom farms in Pennsylvania, the economic impact, current production data, crop production cycle, sustainability and nutrition facts.
Click here to register