Select Fridays at 12:15pm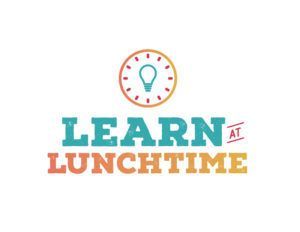 Learn at Lunch Series
Select Fridays
12:15 pm
About Virtual Learn at Lunchtime:
Learn at Lunchtime is a program featuring a variety of exciting lectures and presentations.
Presentations will start at 12:15 PM and will last approximately 20 minutes followed by a question and answer period.
The State Museum's Learn at Lunchtime programs are free. Pre-register to join at http://statemuseumpa.org/learnatlunchtime/
January 28, 2022
Virtual Curator's Choice: Archaeology
Join Janet Johnson, State Museum Curator of Archaeology to learn about an unusual discovery from the Delaware River.
Cleanup efforts by a local yacht club following Hurricane Sandy in 2012, led to the discovery of a cheval-de-frise near Bristol, Bucks County, Pennsylvania. The Pennsylvania Committee of Safety authorized the use of Chevaux-de-frise (plural), a submerged defensive obstruction, during the Revolutionary War (1775-1783) as protection against British troops advancing on Philadelphia. Historic maps indicate their placement in the Delaware River near Fort Mifflin, south of the city. However, this single cheval-de-frise was recovered nearly thirty miles north of Philadelphia where it lay hidden for almost 240 years.  It's massive size, just under 30 feet long, and 13.6 inches in diameter with a large iron spike is an important story of our past and our efforts to defend the colony. Curator Janet Johnson will discuss her research of this significant artifact and the preservation of this unique discovery.

February 11, 2022
Virtual Adventures in Nature Lab: Wildlife Photography and Filmmaking
Wildlife photography and filmmaking is a unique art form that documents wildlife in their natural habitat. Whether it is a duck or a deer, a wildlife photographer must have knowledge of the behaviors, habitats, and features of various animal species, as well as know various photographic techniques. It can mean long hours spent waiting in the rain, snow or extreme heat to capture that authentic image.   
Join us as we talk to Tracy Graziano, award winning wildlife photographer and filmmaker with the Pennsylvania Game Commission, as we talk about her experiences documenting animals in their habitats.   
February 25, 2022
Virtual Curator's Choice: TBA
Join State Museum curators on State Museum/PA-related popular topics, including history, art, nature, anthropology, and more.