Every Friday at 12:15pm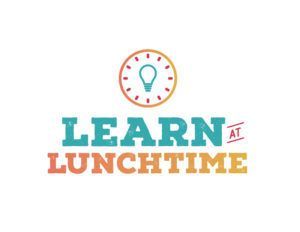 Learn at Lunch Series
Every Friday
12:15 pm
The State Museum of Pennsylvania presents its popular Friday speaker's series online. Virtual visitors will learn about Pennsylvania topics and museum collections by joining live conversations with curators, educators, colleagues and friends.  
The State Museum's Learn at Lunchtime programs are free. Pre-register to join at http://statemuseumpa.org/learnatlunchtime/
December 10
Virtual Adventures in Nature Lab: PA Owls
What hunts at night, sleeps in a tree and is covered with feathers?  An owl!  Join Chris Kemmerer from the Bureau of State Parks as we talk about the owls that live in and migrate through Pennsylvania, the unique adaptations and characteristics that make these nocturnal predators efficient hunters and the research being conducted on owls.  


December 17, 24 and 31: No programming Scheduled

January 14, 2022
Virtual Adventures in Nature Lab: Wildlife Photography and Filmmaking
Wildlife photography and filmmaking is a unique art form that documents wildlife in their natural habitat. Whether it is a duck or a deer, a wildlife photographer must have knowledge of the behaviors, habitats, and features of various animal species, as well as know various photographic techniques. It can mean long hours spent waiting in the rain, snow or extreme heat to capture that authentic image.   
Join us as we talk to Tracy Graziano, award winning wildlife photographer and filmmaker with the Pennsylvania Game Commission, as we talk about her experiences documenting animals in their habitats.