December 16, 2021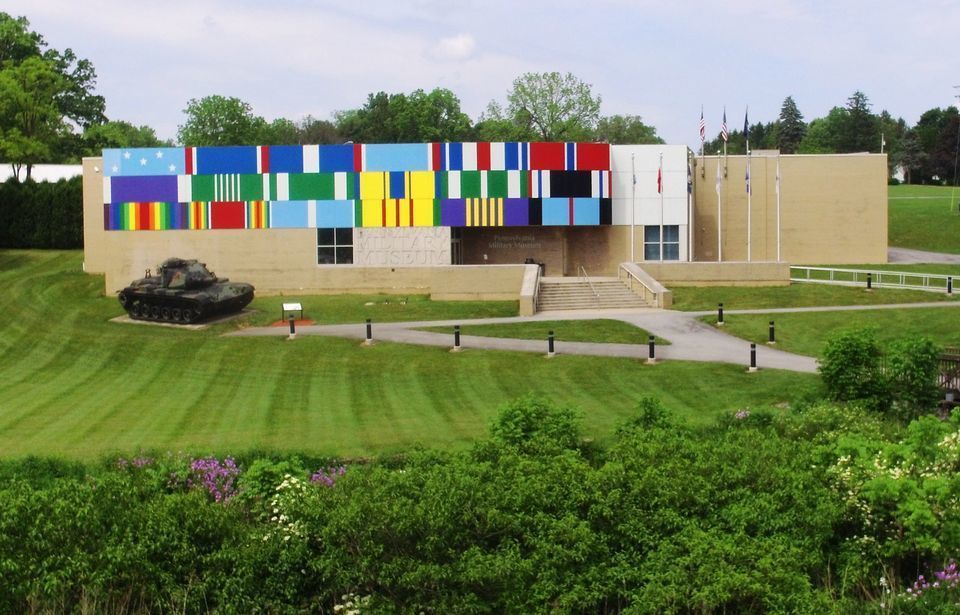 State Library of PA
Pennsylvania Military Museum
PA History: Read It, See It

Thursday, December 16
12-1 pm
Encounter stories of Pennsylvanians in military service and tour military equipment, including two massive guns from USS Pennsylvania that were in Pearl Harbor on December 7, 1941.  
You're invited to discover the fascinating history that surrounds you here in Pennsylvania!
"PA History: Read It, See It" is a series of virtual programs presented by the State Library of Pennsylvania in collaboration with  the Pennsylvania Historical and Museum Commission.  Each month  features a fun and factual investigation into one of the Trails of History sites. These programs will provide suggestions for  books  related to each topic that  you  may  find at your local  public  library, examples of  site-specific  rare and  historic  books from the vaults of the State Library's unique Rare Collections Library,  and a special insider virtual tour of Pennsylvania's Historic Sites and  Museums. Let us inspire you as you plan seasonal  road trips across our State! 
Each session will be recorded and will be added to the State Library's Lunch-and-Learn archive online shortly after the event. 
This free, virtual series is appropriate for learners and explorers of all ages and will be held the third Thursday of each month from 12pm to 1pm.
To register in advance to attend any of these sessions, send an email to ra-edmakerspace@pa.gov with your name and the topic of the session you want to attend.  You will receive an email with a link to attend the meeting.
Get inspired to plan a seasonal road trip across our State to visit a Trail of History site!