PHMC Virtual Collections Showcase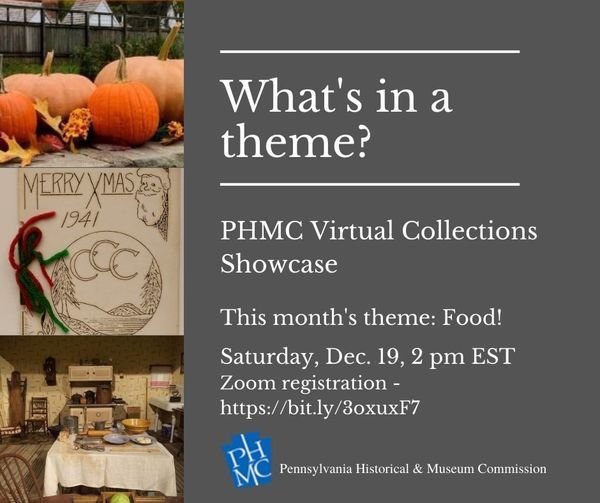 PHMC Virtual Collections Showcase
What's In a Theme? Food
PHMC museum professional staff from Eckley Miners' Village, Old Economy Village, Pennsbury Manor, PA Lumber Museum and the PA Military Museum will be presenting and discussing objects from their collections that relate to the shared theme of "food." Each site will have 5 minutes to make the case as to why their object best embodies the theme.
Recorded December 19, 2020

Access the YouTube Video here.