PHMC Virtual Collections Showcase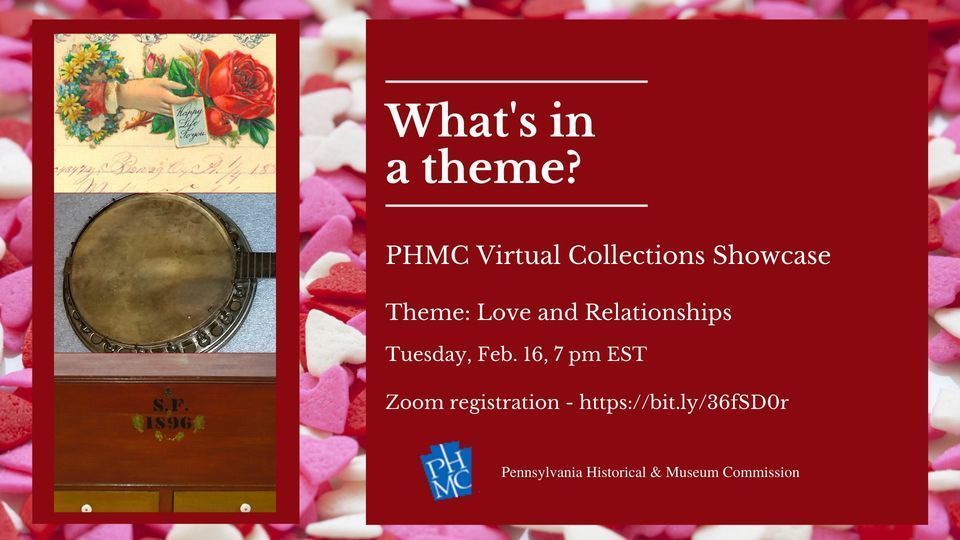 PHMC Virtual Collections Showcase
What's In A Theme? Love and Relationships
Museum professionals from Erie Maritime Museum, Hope Lodge, Landis Valley Museum, Old Economy Village, Pennsbury Manor, and the PA Lumber Museum will be presenting and discussing objects from their collections that relate to the shared theme of "love & relationships." Each site will have 5 minutes to make the case as to why their object best embodies the theme. Then, the audience will vote for their favorite. 
Recorded February 16, 2021
Access the YouTube Video Here.