June 13, 2023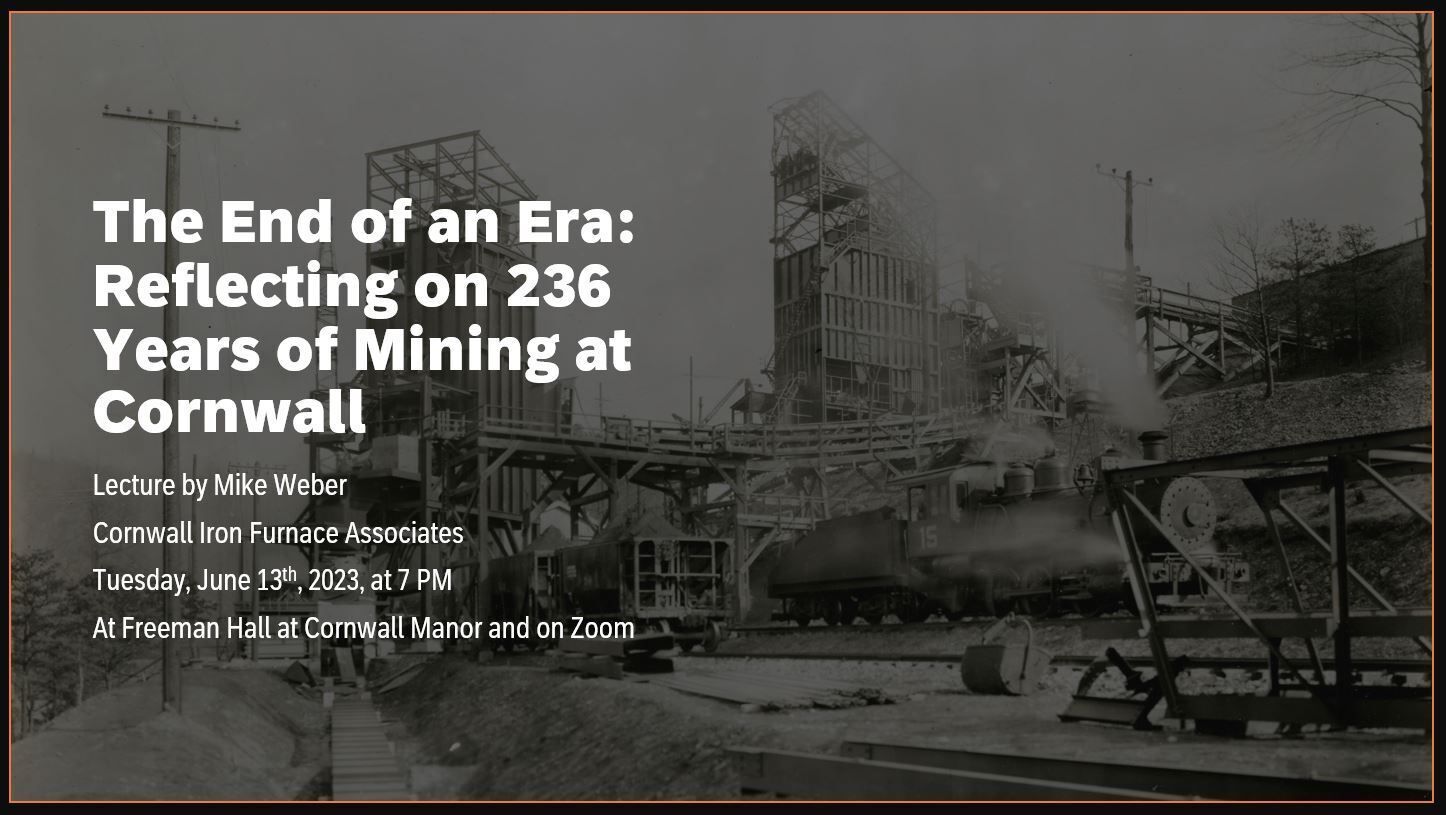 Lecture: The End of an Era: Reflecting on 236 Years of Mining at Cornwall
Tuesday, June 13
7pm
June 30, 2023, commemorates the 50th anniversary of the end of mining at Cornwall, Pennsylvania. This presentation will take a retrospective look at the Cornwall Mines at the end of an era as we reflect on the legacy of more than two centuries of iron mining at Cornwall. The presentation will highlight the appearance of the mines and Concentrator Plants today, total amounts of ore produced, the industry that developed around the mines, and the miners and millers and their families that made this possible.
This talk, "The End of an Era" is hosted by the Cornwall Iron Furnace Associates and will take place on Tuesday evening, June 13th, at 7 p.m. This event will take place in-person at Freeman Hall at Cornwall Manor and virtually on Zoom.
The presenter, Michael Weber, volunteers as a guide, researcher, and lecturer at Cornwall Iron Furnace. As a 1982 geosciences graduate from Penn State, Mike worked for 36 years as a geologist, health physicist, and manager for the U.S. Nuclear Regulatory Commission and the U.S. Geological Survey. After retiring from Federal service, he returned to Cornwall Furnace, where he serves as a guide and researches the history of mining and the geology at Cornwall and similar deposits in PA.
This is an in-person and an online lecture that will utilize the Zoom platform.
Space is limited, and registration is required. To register please click here.

This presentation is offered at no cost to attendees, but donations are appreciated.