Thursdays Feb 2 - March 9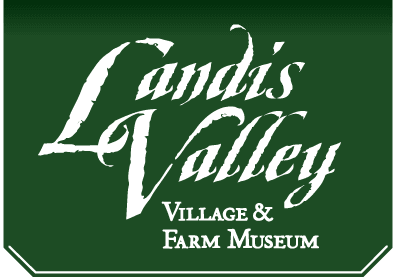 Landis Valley Village & Farm Museum
2023 Home School Classes
Thursdays beginning February 2 thru March 9
Every class begins at 9am and ends at 12:30pm
February 2 
All Things Apple 
Explore a Pennsylvania German mainstay by creating main and side dishes and desserts based on historic apple recipes.
February 9
Wool Felting 101 
Have a warm and wooly good time learning the art of wool felting. Create and ornament and small wallet from felted wool.
February 16
Tossed Treasures 
Discover how archaeologists shaped our knowledge of history. Activities include artifact identification plus cross mending and interpreting a mock archaeology site.
February 23
Color My World
This unique class serves as a companion to our current exhibit "Pennsylvania Germans: Their Lives Through Color." Learn the role of color in everyday life. Sew a colorful stuffed animal. Design a trinket box.
March 2
Conestoga Wagons
Travel colonial roads as a Conestoga Wagon teamster. Learn the historic role of the Conestoga Wagon. Make a ledger and sew a haversack. Special "Conestoga Wagon" badge included!
March 9
Greenhouses and Terrariums
Think Spring! Think gardening! Visit the Heirloom Seed Project's greenhouses. Explore the history of greenhouses. Use you 'green thumb' to create a terrarium.
Age Range:  5 to 11
COST:  $30.00 per participant; Landis Valley Associate Members, $27.00
TO REGISTER/RESERVE: Please contact education coordinator Sheri Brown at (717) 569-0401, extension 228 OR at c-sherbrow@pa.gov