September 13-20, 2022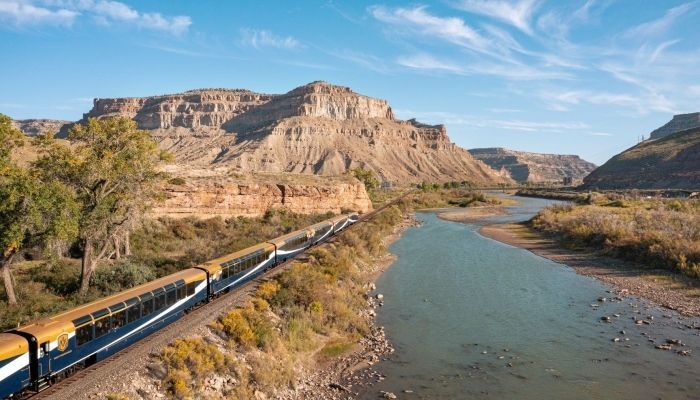 Railroad Museum of Pennsylvania
Ramble Through the Rockies
September 13-20, 2022
Experience a Rocky Mountain high on the Friends of the Railroad Museum of Pennsylvania's memorable, customized Ramble through the breathtaking Colorado Rockies from September 13 to 20, 2022, with an optional special two-day extension on board the famed Rocky Mountaineer luxury train.
Travelers must register before February 15, 2022.
Highlights of the Colorado Rockies Ramble include train rides on the scenic Pikes Peak Cog Railway, vista dome service on the Royal Gorge Route Railroad, the spectacular Cumbres & Toltec Scenic Railroad and the stunning Durango & Silverton Railroad, and visits to the Colorado Model Railroad Museum, the Garden of the Gods, the Colorado Railroad Museum, Arches National Park and Canyonlands National Park.
The Ramble extension includes two days aboard the fabulous Rocky Mountaineer through the extraordinary landscapes of rugged canyons, deserts and the amazing mountain views between Moab, Utah and Denver, Colorado.