October 8, 2022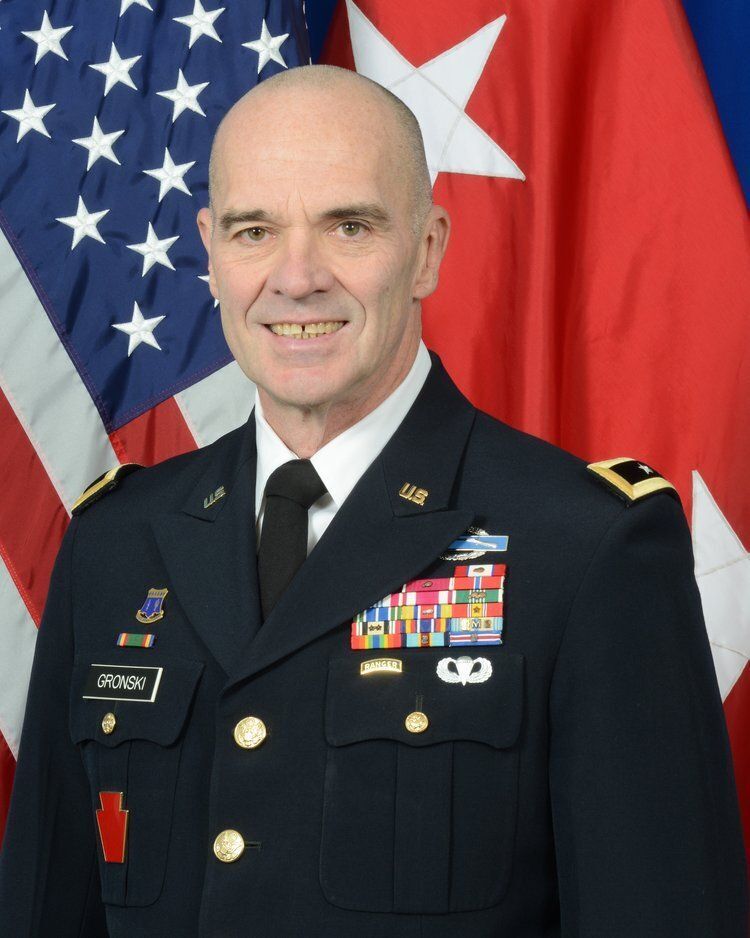 Battle of the Huertgen Forest - The Attach on Schmidt
Saturday, October 8
2-3:30pm
Maj. Gen. John Gronski (Ret.) will present an exclusive lecture on the Battle of the Hurtgen Forest: The Attack on Schmidt.
The lecture is free and open to the public, seating is first come first served, reservations are not required.
Donations appreciated.
MG Gronski will explore the battle through the use of primary source research and the unique perspective as a former combat commander. The presentation will be a balance of images, lecture, and discussion about lessons learned in relation is US military doctrine and leadership. An emphasis on the 28th Infantry Division's involvement in this battle will play a prominent role.
Major General John Gronski retired from the United States Army and Pennsylvania Army National Guard after 40 years of service to our country in 2019. His last assignment was as the US Army Europe Deputy Commanding General for the National Guard and before that he served as the commanding general of the 28th Infantry Division.
Shortly after 9/11, Gronski, as commander of 55th Brigade, deployed with 2,000 Pennsylvania National Guardsmen to the central region of Europe to conduct force protection operations. In 2005 and 2006 he commanded 2nd Brigade 28th Infantry Division consisting of over 5,000 Soldiers and Marines, conducting combat operations in Ramadi, Iraq.
General Gronski is a graduate of numerous Army schools including the United States Army War College, the Infantry Officer Advanced Course, Ranger School, and Airborne School. His awards include the Army Distinguished Service Medal with oak leaf cluster, Legion of Merit with oak leaf cluster, Bronze Star, and Iraq Campaign Medal.
General Gronski is founder and CEO of Leader Grove, LLC, a leadership consulting firm. He is a leadership trainer, speaker, and executive coach. General Gronski is an author of two books, "The Ride of Our Lives" and "Iron-Sharpened Leadership".