October 1, 2022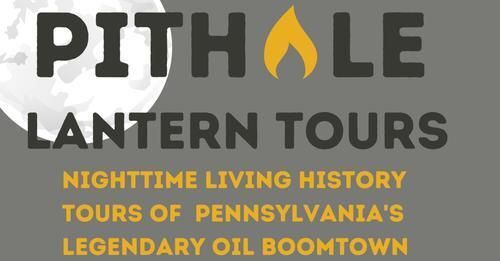 Beyond the Trail - Historic Pithole City
 Pithole Lantern Tours
Saturday, October 1
6:30-9:30pm
Join us as Historic Pithole City serves as the backdrop for an evening experience that brings oil history to life at Lantern Tours. Visitors will meet historical figures during a nighttime tour of the legendary oil boomtown.
Tours depart every 10 minutes and cover steep hills and semi-rugged terrain. Tours begin at 6:30 p.m. with the last tour departing at 9:30 p.m. Each tour lasts approximately 90 minutes. Visitors are encouraged to arrive early, wear weather-appropriate clothing and sturdy shoes, and bring a flashlight.
Cost: $10/ticket
Click here to purchase
Historic Pithole City is administered by the Pennsylvania Historical and Museum Commission in partnership with Friends of Drake Well, Inc.