June 2, 2023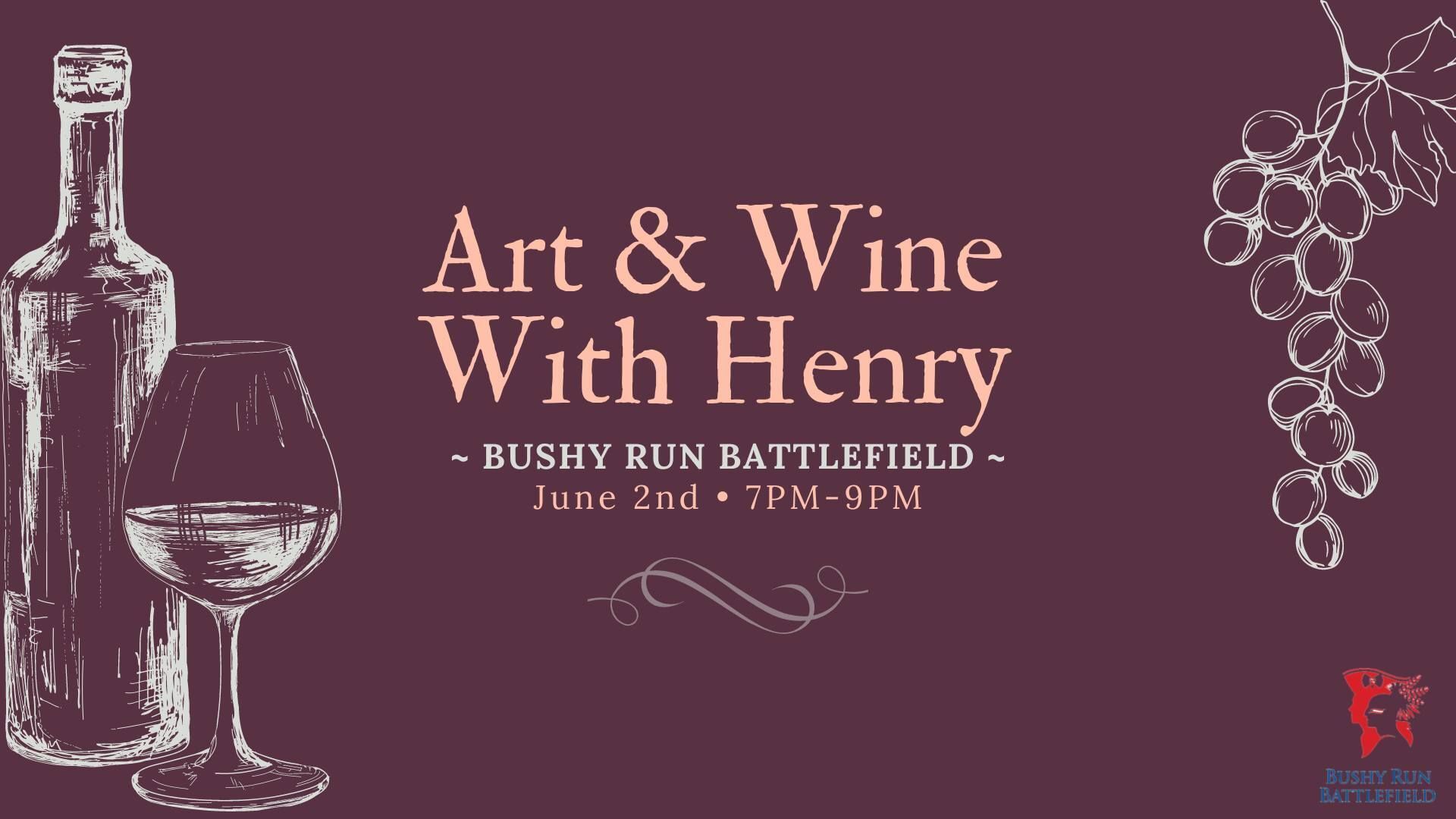 Art and Wine with Henry
Friday, June 2
7-9pm
Join the Bushy Run Battlefield Heritage Society for an evening of art, great drinks, and history at Art and Wine with Henry!
Featured art from local artists will be on display in our beautiful museum. Visitors will have an opportunity to talk with the artists, some of whom will have based their artwork on the landscapes of the battlefield. Hors d'oeuvres will be served and each guest will receive two drink tickets to be used for a fine selection of wines.
Ticketing only available for guests aged 21+
Click here for tickets.