June 17 & 18, 2023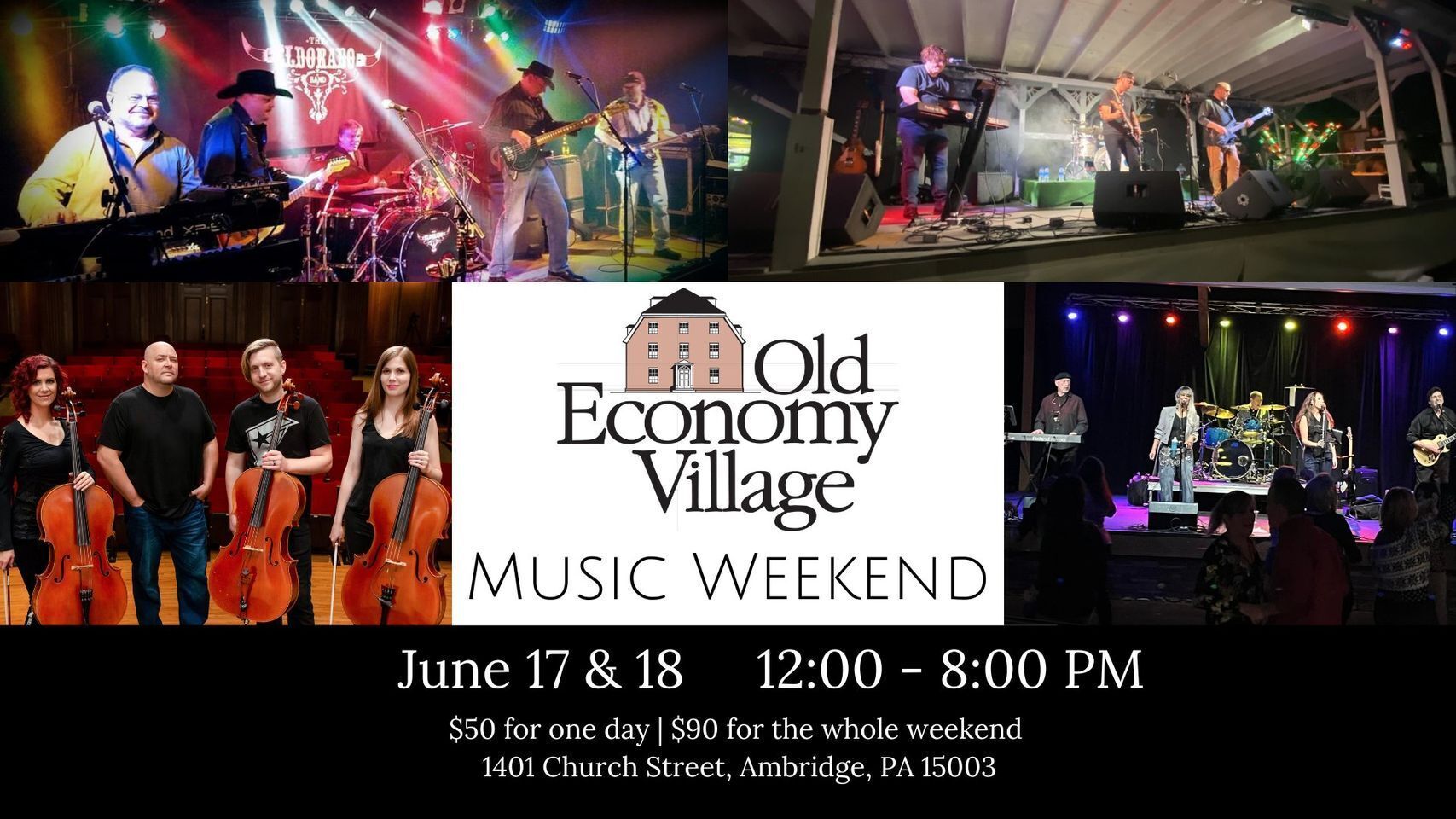 Old Economy Village Music Weekend
Saturday, June 17 - Sunday, June 18
Noon - 8pm
Two days, lots of music, and a beautiful Historic Site.
Join us for our first Music Weekend at Old Economy Village. This event will feature several bands and musicians all weekend long. This event is to help us raise money for museum programming and to set the stage for next year's Bicentennial.
On top of several musical performances, we will also have a variety of food trucks both days!
Food Truck Line Up:
Saturday
-Ambridge Italian Villa
Sunday
-Ambridge Italian Villa
-Los Gingos Tacos
Things to Know:
-You must bring your own chairs/blankets.
-This event is rain or shine. Should weather turn for the worst, we have rain locations to move indoors.
Cost:
$50/one day
$90 for the whole weekend
Purchase your tickets here.
No day-of Admission.
Music Lineup:
Saturday, June 17
--James Tobin & The Dewey Decimators
--Dianne Brosius
--RML Jazz
--Allegheny Brass Band
--Burke's Bavarian Band
--Mark Tamsula (Appalachianmusic.net)
--Jay Blizman
--Casanova & the Divas
Sunday, June 18
--James & Debbie Tobin
--Ohio Valley Community Marching Band
--Holly Mathias
--Cello Fury
--Bobby Thompson & the Groove
--The Eldorado Band
More musicians & bands will be added.
We're not offering historic tours during this weekend.
FOEV Members get a discount. Members will get discount information in an email.