July 15, 2023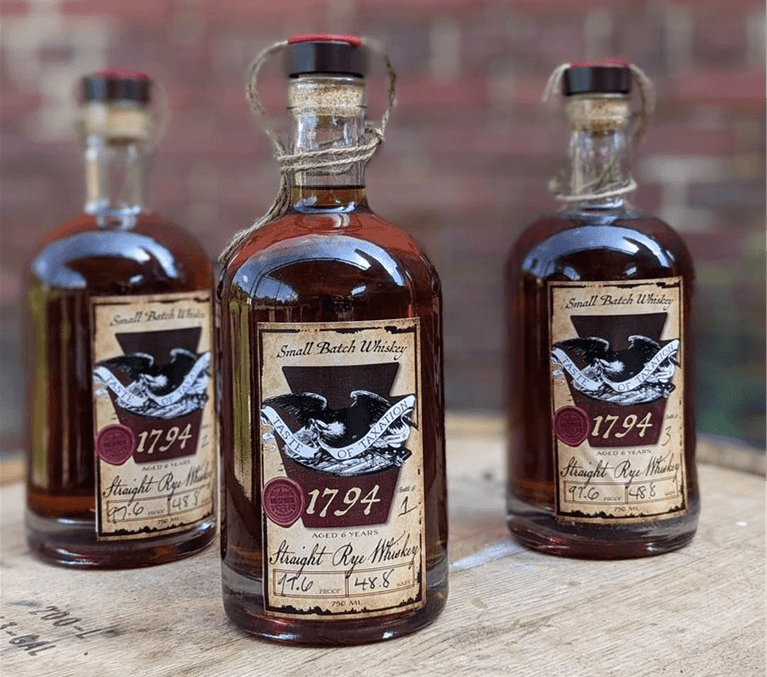 Taste of Taxation: The Whiskey Rebellion
Sunday, May 21
12:30 - 4:30pm
A protest of the taxation of distilled spirts, with the goal of raising revenue to pay down the war-debt from the Revolutionary War, resulted in the calling-up of troops to suppress a violent uprising.  Join historian American Whiskey Convention founder and industry professional Laura Fields, for a presentation titled Restoring the Historic Foundations of Rye Whiskey in Pennsylvania, at the Pennsylvania Military Museum at 1:00PM, followed by a spirit tasting session hosted by Big Spring Spirits, and close out the afternoon with a lecture presented by Museum Director, Tyler O. Gum, titled Stand To - The Whiskey Rebellion at 3:00PM. Each lecture is 45mins, tasting session is one hour. Both lectures are free, as is the tasting session.
Upon arrival guests can enjoy a "Welcome Cocktail" provided free of charge, by Big Spring Spirits of Bellefonte, PA.
Rye Old Fashioned… a Rye aged six years, Orange, Lemon, Cherry, and Sugar.
Between the lectures, Big Spring Spirits will host a spirit tasting session for event attendees featuring (6yr) Rye, Wheat, Corn, and American (bourbon) whiskies. This will be an educational experience unlike any other - tasting each grain separately, and then finally, blended in the bourbon style (American Whiskey).  All and more will be available for purchase.
A commemorative, specially labeled bottle of Rye Whiskey will be available for purchase to benefit the Friends of Pennsylvania Military Museum - Big Spring Spirits will donate $10.00 per bottle - check back about presale orders!
Pre-Registration to attend the event is required for each individual attendee.  Registration is free, Limited to 60 People.  Donation Appreciated.  (Visitors who wish to participate in taste testing must meet Pennsylvania's legal age requirements.)