December 11-12, 2023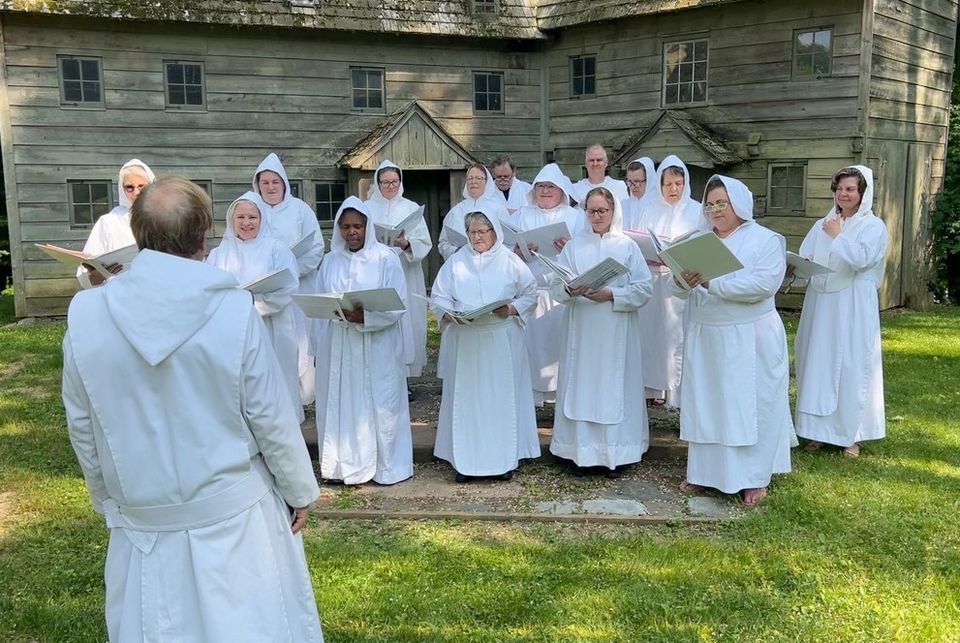 Christmas at the Cloister
Monday, December 11 6:30-7:30pm or 8-9pm
Tuesday December 12 6:30-7:30pm or 8-9pm


Held in the original 1741 Saal or Meetinghouse, the "lessons and carols" style program combines the Christmas story with seasonal music and familiar carols for the congregation to sing with the Chorus. The program features the talents of the Ephrata Cloister Chorus under the direction of Mark Herr and guest musicians Randy Kochel and Amanda Wells performing on hammer dulcimer and guitar. Even though Christmas music would never have been sung by the 18th century community of Ephrata in that building, the historic nature of the Saal lends an Old-World atmosphere to this traditional program.
Advance tickets are required. Tickets are $8/person.
Questions, please call us at 717-733-6600