December 10, 2023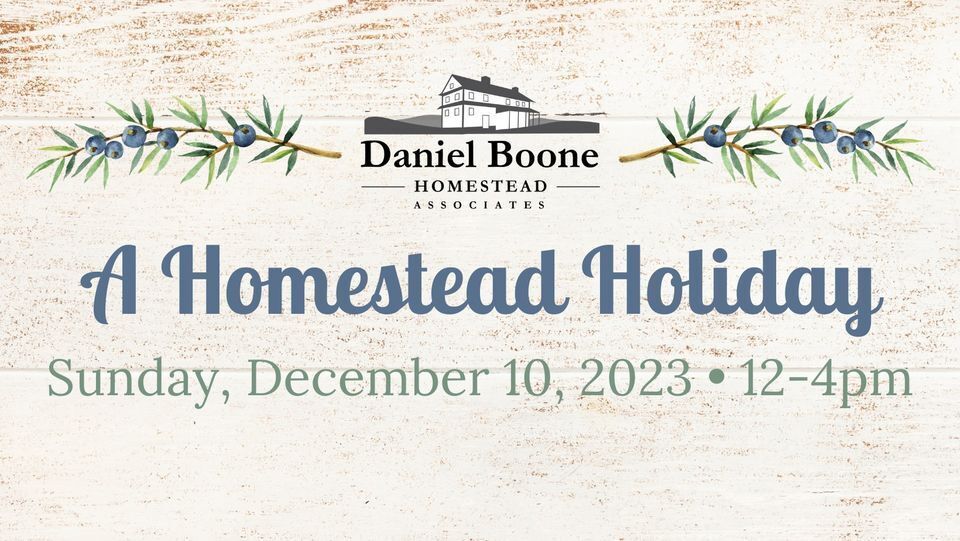 A Homestead Holiday
Sunday, December 10, 2023
12- 4pm
For many families in eighteenth century America, Christmas was a time for celebration, feasting, and frivolity. Join us at the Daniel Boone Homestead and experience Christmas as it was almost 300 years ago with your family and friends. Visitors can learn about English and Pennsylvania German holiday celebrations, enjoy parlor music with Bob Mouland, listen to the Homestead Carolers, visit with Santa, and enjoy Christmas crafts and activities. Throughout the historic area, visitors will hear about the different Christmas traditions of the families who lived on the property throughout the eighteenth century as they tour the festively decorated buildings.
Visitors can warm up with complimentary hot chocolate and hot wassail. Don't miss this great opportunity to take a stroll through Christmas Past and enjoy an afternoon of old-fashioned, good cheer!
Admission: Adults $10.00, Seniors (65+) $8.00, Youth (6-17) $5.00. Children 5 and under and DBHA members are free.
Please no pets and no smoking.
The event is sponsored and run by The Daniel Boone Homestead Associates.