October 21, 2023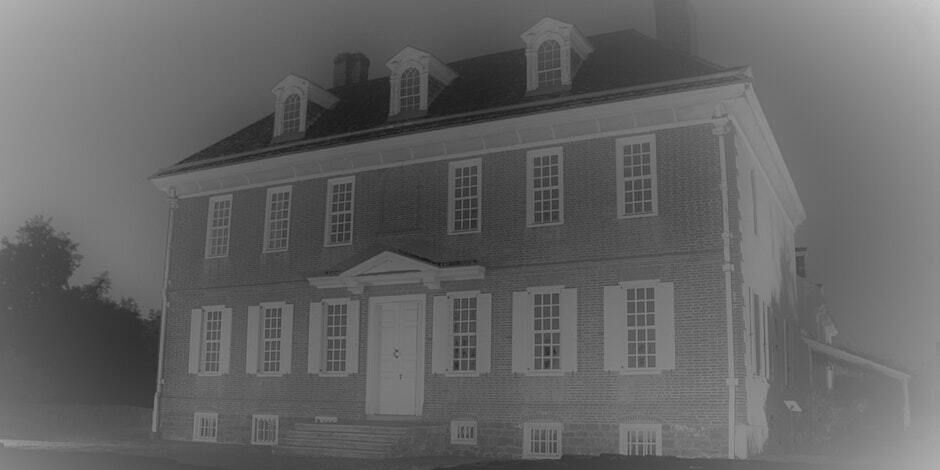 Halloween Lantern Tours
Saturday, October 21
6- 9:30pm
The Witch's Trial
THE LOST TREASURE OF THE LOUISA
The Louisa was an American merchant ship from Philadelphia that gained fame in 1800 while sailing as a privateer during the Quasi-War with France. The Quasi War was an undeclared naval war between the United States and France between 1798 and 1800 during the Presidency of John Adams. The ship was armed with twelve 6-pounder guns and carried a crew of thirty sailors and officers. It was captained by Thomas Hoggard. In August 1800 several French privateers sailed out of Algeciras, in southern Spain, and attacked her off Gibraltar. The Louisa repelled the attack but sadly, Capt. Hoggard was mortally wounded and died.
Imagine the time is 1800 when Hope Lodge is called Whitemarsh Estate and James Watmough is proprietor. America has gained its independence but the world is still a dangerous place! The US is now embroiled in a quasi-war with France and French privateers are attacking American ships in the Caribbean and Mediterranean. James Watmough is a prosperous businessman who's company does business in the Caribbean and South America and he's worried. He has also just learned that Jonah Quince, a crew member from the ship has settled nearby. It is rumored that Quince stole gold coins from the captain's quarters and has hidden them somewhere in the area. The ship's owners want to recover the coins and have sent an official from the port of Philadelphia to Whitemarsh Estate to recruit a crew to help find the missing treasure.
Join us on October 21, 2023 for the The Lost Treasure of the Louisa, an immersive tour on the grounds of Historic Hope Lodge where you look for the lost gold! Investigate the crime and look for the treasure all while learning a little history!
RESERVATIONS REQUIRED! Tours are outdoors and recommended for ages 7 & up. Guests must be able to walk over uneven ground and encouraged to bring a flashlight. The event is rain or shine so come prepared for the weather. Tours will be limited to 10 guests and will run every half hour from 6:00 to 9:30 pm. When ordering your tickets, please be aware that you will need to stay with your selected group. Please arrive ten minutes before scheduled tour time.
General Admission $10.00 + Eventbrite fee.
Friends of Hope Lodge members - Free!
Click Here for Tickets.