September 26, 2021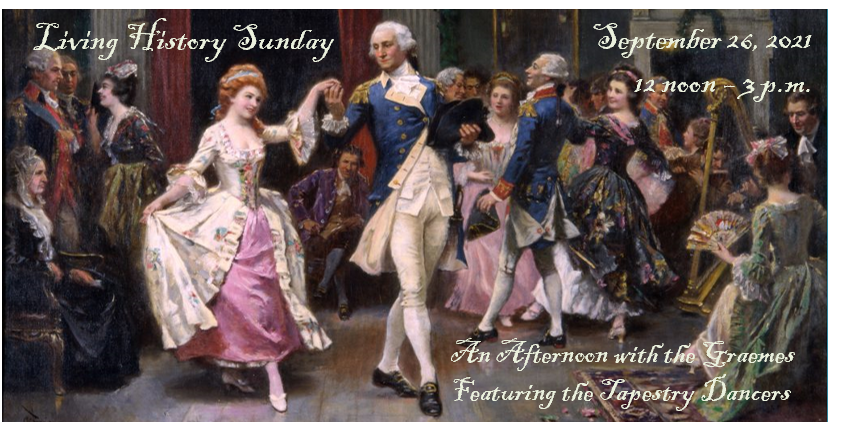 Living History – Featuring the Tapestry Dancers
Sunday, September 26
12- 3pm
Join us for an afternoon of Colonial dancing with the Tapestry Dancers, a demonstration of tea-service etiquette, and other activities a wealthy and socially prominent family such as the Graemes would have enjoyed during their stays at their country home here in Horsham. The Tapestry Dancers will be demonstrating on the lawn and will teach the audience a few moves as well.

Outside program is free (but donations are always appreciated); tours of the Keith House are $7 for adults (19-59) and $5 for seniors (60+) and youth (6-18) which reflects a discount off of our regular admission prices. Tours for members and children 5 and younger are free.
Please Note: All events are subject to current public health mandates and conditions, which may include limiting or eliminating indoor tours or canceling the event. Please do not attend if you are experiencing symptoms of Covid-19.